Review: Countryside Cuisine
Timber
Timber is a wood-fired pizza restaurant, hence the name Timber, but pizza isn't the only delicious food they offer. 
When we first arrived at Timber, we thought it definitely lived up to the name. As soon as you walk in the doors, you are welcomed by the strong aroma of wood stacked along the walls. These, along with the lights and modern furniture, give you a good, rustic vibe. There were a good amount of people there, considering we arrived around 3:30 pm. After being sat at the front of the restaurant, we decided to explore. The space was very large and had many secluded rooms that would be able to hold a large group of people. There also seemed to be a variety of all ages, which allowed us to feel comfortable. The waitresses, who both seated us and served us, were very polite and gave good recommendations when asked what food was best. We ordered the Timber Mac, a margherita pizza with a side of truffle fries, and a farmhouse salad with their homemade dressing. 
The service was quite fast, and it only took around 15 to 20 minutes for our food to arrive after ordering it. One of the recommendations we took our waitress up on was the Timber Mac. When all the food arrived, it looked amazing. The macaroni and cheese looked very gooey and warm but also crispy. The pizza looked as if it had just come out of the oven, and the fries had an appetizing seasoning on them. 
The farmhouse salad was a perfect dish if you are looking for a light yet filling meal. The salad looked very fresh, and it smelled just as good as it looked. This dish, for only around $6.00, brings a combination of greens that can be found in your grandma's garden. Some of these include a mixture of arugula leaves, fresh tomatoes, onions, cucumbers and crispy croutons. This salad is sure to include all your daily nutritional needs. This perfect mix of greens was topped off with Timber's house dressing. This house dressing adds a bold factor to this salad. It has a strong acidic taste that is not too overpowering, similar to Italian dressing.
The truffle fries came as a side to the margherita pizza, and they were excellent. They were not too crispy, but also not too soft. They were right in between, exactly where you would want them to be. The sweet and salty seasoning that covered them was a unique taste that kept us reaching our hands back in for more. 
The classic margherita pizza was very delicious. We all thoroughly enjoyed the crust baked using their signature brick oven. Although it was a great pizza, we all agreed that it could've used more mozzarella cheese and basil on top to push it one step further. They used whole slices of tomatoes, which was an interesting twist that we enjoyed. Although it was a pretty good pizza, in our opinion it was a bit overpriced for the size and taste, costing about $15.00.
The Timber Mac was our favorite out of all four. According to our waitress, it was served "right out of the fire," and you could tell. On top it was crispy, but once you dug in it was nice and gooey. Inside of the mac and cheese dish, they added chunks of chicken, and it added that little touch that made it all the better. The chicken was moist and made the mac and cheese seem more like a meal rather than  an ordinary side dish. It was very filling and large, although it also seemed overpriced costing $19.00.
We enjoyed the Timber experience, but every restaurant has its faults. It was quite expensive, and for some meals, it's probably not worth the price. If that isn't a problem for you, we would recommend it as a great place to eat. Whether it's a formal dinner, a casual night out on the town or even date night, Timber is a great restaurant with amazing food and atmosphere. Overall, everyone that works there is very friendly and helpful, and the service is fast. We would recommend it to people of all ages for any occasion. 
Le Quartier
Le Quartier, on first impression, just seemed like an ordinary French bakery. Right as we walked in, the warm smell of fresh-baked pastries took over our senses. It was a small bakery, but it felt cozy, just as a bakery should. There were a few people there when we arrived, and as we ate, some people came and went, but it was in no way busy. We sat down at a table for two next to a window that let in warm sunlight. After we ordered our food, it came in only a few quick minutes, and it was fresh and warm.
The cashier taking our order at the counter was very polite and understanding. She recommended an almond chocolate croissant, so we took her up on that recommendation and ended up ordering it. We also ordered a turkey, bacon and avocado sandwich and a pecan roll. The pastries had already been baked, but you could tell that they had not been out for long because they were still a little warm. The sandwich took almost no time to be brought out to us, and even though it was quick, the sandwich was fresh and warm. 
Our first order was a delicious almond chocolate croissant. The presentation was simple, yet elegant. It was lightly dusted with powdered sugar and almond flakes. The pastry was filled with a creamy almond filling that accented the dark chocolate layer. The crispy top nicely faded into the buttery bread inside. This scrumptious treat was very cheap, only costing $3.25.    
The turkey, bacon and avocado sandwich was a perfect size, and we were easily able to split it between us. It came toasted, with a crispy edge. Inside the sandwich, there was turkey, avocado, bacon and tomato slices. This provided the perfect amount of moisture, so the sandwich wasn't too dry. Overall, we weren't expecting such a good sandwich from a small bakery. Like most of the items at this bakery, the sandwich was pretty cheap at only $10 with a side of chips that came with it as well.
The pecan roll was the other pastry that we ordered. It had a layer of melted caramel on top, along with crushed up pecans. It came out at the perfect temperature, not too warm but you could tell it had just recently been baked. The pastry was nice and sticky, which provided the perfect amount of moisture for the roll. The pecans added a nice crunch that separated it from your ordinary cinnamon roll. Overall, the pecan roll was a very tasty pastry, and is for sure worth the price, costing around $3
The last item we ordered was a chicken salad sandwich. It had fresh tomatoes and lettuce with a creamy chicken filling which went seamlessly with the sandwich. It was held together by a buttery croissant that melted in your mouth. The sandwich cost only $8.00.
Overall, Le Quartier was an amazing bakery. There were some things that we didn't enjoy as much. Our table when we arrived was left with some silverware on it that we had to remove. Other than those few small flaws, there was really nothing to complain about.
We enjoyed Le Quartier as a whole. The cashier was very kind, the service was amazingly quick and the food was spectacular for a small, local bakery. It would be a very good place to go for either breakfast or lunch, considering they had some breakfast sandwiches listed on the menu as well. If you need to meet up with some of your friends or want to go somewhere for a quick bite, we would say Le Quartier is definitely a contender for a restaurant that we will end up going to more frequently. 
About the Contributors
Drew Cota, Lance Staff Writer
Hello, my name is Drew Cota! I am a staff writer for Lance this year. I am currently a freshman and this is my first year on Lance. If you have any questions...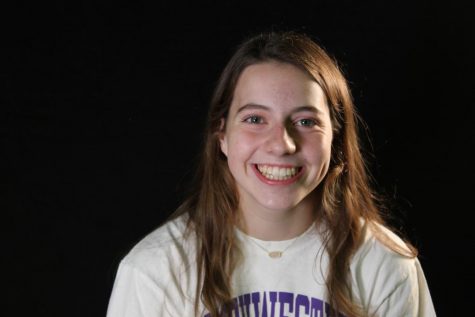 Auguste Kuehne, Lance Staff Writer
Hi, my name is Auguste Kuehne! I am a Staff Writer for Lance this year. I am currently a freshman and this is my first year on Lance. If you have any questions...