Westside Teachers Share Opinions On Recent E-Learning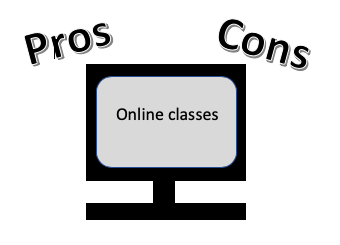 Many Westside students and staff have expressed concerns and complaints while adjusting to the recent E-Learning implemented due to the COVID-19 pandemic.  Various instructors such as English instructor Sarah Schoenrock said that they feel as though there are different pros and cons to the E-Learning situation. 
"Well, [one pro is that] we were already using Google Classroom and Seesaw, so that wasn't out of the ordinary," Schoenrock said. "Also, the books are online, so you don't have to worry about getting books to people." 
According to Schoenrock, one of the cons she is experiencing is having to write a detailed explanation to students everyday and not being able to see them on a day to day basis. 
"When you plan your lessons, you have to write each day out in detail, so it's like you're making sub plans every single day," Schoenrock said. "And teachers, as a rule, generally do not like writing sub plans. We also really miss seeing our students and hearing about [their] day. That lack of face to face interaction is a huge killjoy."
Westside High School Spanish instructor Annelise Blessen said that she has also found it hard not being able to see her students in person. 
"Online classes feel really weird," Blessen said. "Not that I can't handle creating and using online materials [because we already do most of these things] but not being able to see my students makes me really sad. I love going to school and interacting with all of y'all, so this just doesn't feel right."
Blessen said that teachers such as herself have concerns regarding students' home life and their access to wifi, as well as not being able to see how her students are doing. 
"I am anxious for my students and whether or not they feel safe and supported during this situation," Blessen said. 
Blessen said that she is glad she is already familiar with online tools such as Google Classroom, as it has made it easier for her to learn how to use other online platforms like Google Meet. 
 "I'm thankful that I have already been trained in how to use Google Classroom and that I feel comfortable learning how to use new things like Google Meet," Blessen said. "It's also really important that our students feel comfortable using online tools, and I think that most of them do."
Your donation will support the student journalists of Omaha Westside High School. Your contribution will allow us to purchase equipment and cover our annual website hosting costs.
About the Contributor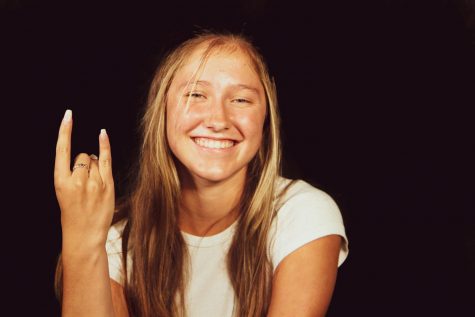 Ellie Anglim, Wired Staff Writer
Hi, my name is Ellie Anglim! I am a staff writer for Westside Wired this year. I am currently a junior and this is my second year on Wired. If you have...