SEASON RECAP: Westside Wrestlers Look Forward to Bright Future
On Saturday, February 15th, 12 Westside wrestlers competed in districts to have the chance to compete in state at the CHI Health Center. Out of the 12, eight won the chance to compete. The 2020 state squad consisted of freshman Logan Edwards, freshman Kooper Brandle, freshman Michael Myers, sophomore Noah Aken, sophomore Cole Haberman, sophomore Ryan Zatechka, junior Cade Haberman and senior Jacob Vincentini. These wrestlers would go onto compete on Thursday, February 20th. For head coach Michael Jernigan, the chance to have eight wrestlers go to State blew him away. 
"It's good times right now for our program, this blew me away [that] whole week. States are supposed to be tough," Jernigan said. "It's an overall great time for wrestling right now, not just here at Westside but in the Metro, in the State."
On Thursday, February 20th, of the 8 wrestlers, 3 came out on top. Michael Myers and brothers Cade and Cole Haberman all won their first matches. On Thursday, Cade Haberman competed in two matches, going 2-0 while beating the number two wrestler in the state. He then went on to defeat Millard North in the semifinal. This gave Cade the chance to once again compete against Isaac Trumble, a Millard South senior that bumped up from 220 to the 285 weight class and beat Cade in the district final.
"When I have to wrestle Trumble, we have a gameplan ready and I'll just wrestle my match," Cade Haberman said.
On the last day of State on February 22nd, Cade and Cole Haberman would go on to be the only Westside wrestlers to place at state. Cade, falling to Trumble, claimed silver for 2nd place. Cole, falling to Sheldon Isom of Lincoln North Star, claimed bronze for 4th place. For Cade, this is his second year in a row in placing 2nd and he plans on it being his last.
"It sucks, I hate losing. I'm a really competitive dude. A lot of people would be really happy with this second place but that's not good enough for me. I wanna be the best and the only way you're the best is with a gold medal around your neck. I've now failed to do that twice, so more motivation for next year," Cade Haberman said. "[Next year] is definitely gonna be a competitive field, I'm excited for it, I'm ready to go, I just gotta get better, faster, stronger and keep improving on my technique."
With the Haberman brothers being the only ones to place, Cade expresses his pride to be able to be side by side with his brother Cole at State.
"I grew up wrestling with my little brother, every tournament he went to I went to. Freshman year when I qualified for State and he wasn't there it was weird. It's been really fun wrestling these past few years with my brother and watching the steps he's taking forward, he's gonna be a State champ some day, he's better than I am." Cade Haberman said.
Jernigan talked not only about who made it to state, but the path they took to get to that level.
"Our coaching philosophy and our team philosophy is to get better as the year goes. No one ever asks you how you did at the Wahoo tournament or no one ever asks you how you did at the Blair invite, it's always how well you did at districts or state," Jernigan said.
Jernigan also talked about how well the team placed overall this year, and his high hopes for a bright future in Westside's wrestling program.
"We finished 13th at state.  We returned all of our state points for next year, 7 out of the 8 state qualifiers will be back, which we've kind of roughly estimated should possibly put us in the top 10 for district seeds next year," Jernigan said.
Recapping on the whole season, Jernigan mentioned how proud he was of the positive progression his team made this year, specifically the freshman class, but also some wrestlers on an individual basis.
"[I] was very happy with the kids and the leadership of our team, and how the freshman adapted to the varsity level," Jernigan said. "And to name one guy, that would be super tough, everyone got better, everyone did what they were supposed to do, but I'm most impressed with Jacob Vincentini."
Jacob Vincentini, who finished his high school wrestling career this past weekend, had been in the wrestling program all four years. Jernigan talked about how his mindset drove him to become a state wrestler.
"His freshman year, new to the sport, got beat up a lot, sophomore year kind of bounced back and forth between JV and varsity a little bit, and then last year Deuce drops down a weight and Jacob bounces up because he wanted to do what's best for the team," Jernigan said. "This year, at the beginning of the year he stated, 'Coach I'm going to qualify, that is my goal this year,' and I'll be damned he did and it was just absolutely awesome."
Westside wrestling showing promise for upcoming years, Jernigan mentions his love for his team and its community.
"I absolutely love every single kid on our team. Freshman through senior, boys, girls. It doesn't matter I love them all. I love their spirit and their attitude and their wanttitude to get better and be around and to be part of a program. The parents were awesome, the things they do for our kids is absolutely unreal. Taking pictures and feeding our kids at State, buying them clothing. It's just neat, like I said it every time. It's a good time to be part of the Westside wrestling program right now," Jernigan said. "Brothers love each other and brothers fight and that's what we are."
Your donation will support the student journalists of Omaha Westside High School. Your contribution will allow us to purchase equipment and cover our annual website hosting costs.
About the Contributors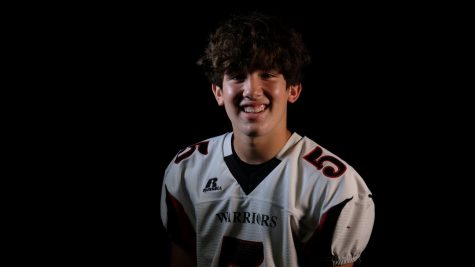 Caleb De La Cruz, Sports J Co-Editor in Chief
Hi, my name is Caleb De La Cruz. I am a the Co-Editor in Chief for Sports Journalism this year. I am a junior and this is my third year of Sports Journalism....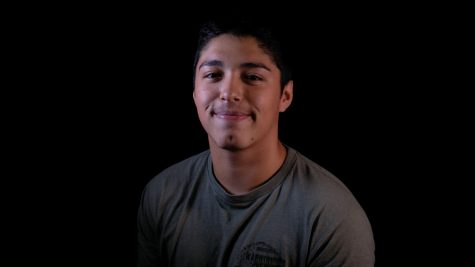 Nathanael Monjarez, Sports J Editor
Hi, my name is Nathanael Monjarez! I am a staff writer for Sports Journalism this year. I am currently a Senior and this is my second year in Sports Journalism....