Westside Wrestlers Prepare for DIstricts
On Saturday, February 15th, Westside wrestling will head to Papillion-La Vista South to compete in the 2019-2020 season district tournament. Reflecting over the season, head coach Michael Jernigan said he has seen impressive growth, especially among his freshmen.
"At the start of the season, we knew Logan Edwards and Michael Meyers were gonna be good for us. Halfway through the year, the other freshmen in our lineup really started to open our eyes. These kids, they're young, they're wrestling guys two, three, four years older than them. We have some really good talent. I couldn't be more proud of the underclassmen," Jernigan said.
For Westside wrestlers, results of their performance at districts could end or continue their season.
"You want every kid to qualify for the state tournament. If I had it my way, all thirteen kids would go. It's just not gonna work out that way unfortunately. I just want the kids to go out and wrestle their best [and] be able to walk off the mat whether it be the end of their season, the end of their career. I want them to walk off the mat with their head held high and [be] so proud of what they've done over the last four years," Jernigan said.
In preparation for Districts, Jernigan explains his wrestler's routine for the last two weeks. 
"Two weeks ago, we grinded them up hard. In our mindset training, the big push two weeks ago was our sleep. How sleep controls everything, your recovery, your metabolism. We pushed them hard. We went back to two a day [practices], came in the morning [and] just ran for about 45 minutes. Get them through the school day, then come back and we'd grind them hard at practice, a lot of live wrestling [and] physical things," Jernigan said. "This week, we eliminate morning practice and now they get another hour to half an hour of sleep. They should be fresh. Our practices this week were crisp. As a coach, you almost want to put them in a bubble or seran wrap them in plastic and take care of them so you don't have any freak injuries. You wanna keep them safe and wanna keep them healthy."
Jernigan and his coaching staff are excited for Districts, including the challenges and competition it will bring to their wrestlers.
"We're so excited to go into districts. We're in a tough district, but you know they're all tough. You're qualifying for the state tournament, with Millard South, Papio South, both Bellevue schools. Creighton Prep's in there with us. As a coach, we have our range and numbers of who we think will qualify and how brackets shake out. There's a lot of things that you can get twisted into. I think our coaching staff handles our kids so well, where we don't get tied into that. We don't look at the bracket, we don't look at the draws," Jernigan said.
They wrestling team will look to qualify for state on Saturday at Papillion-La Vista South.
About the Contributors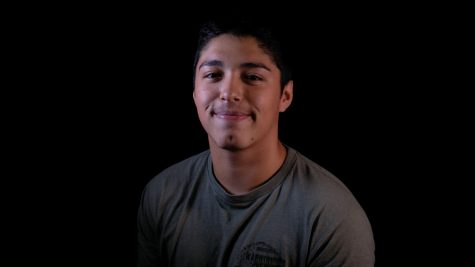 Nathanael Monjarez, Sports J Editor
Hi, my name is Nathanael Monjarez! I am a staff writer for Sports Journalism this year. I am currently a Senior and this is my second year in Sports Journalism....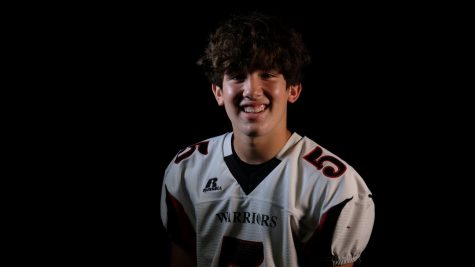 Caleb De La Cruz, Sports J Co-Editor in Chief
Hi, my name is Caleb De La Cruz. I am a the Co-Editor in Chief for Sports Journalism this year. I am a junior and this is my third year of Sports Journalism....