Haberman Brothers Dominate as Westside Drops Two
When sophomore wrestler Cole Haberman fell in the semifinals of the Blair Invitational, he felt a shade of disappointment.
According to Cole, however, the season goes on, and he proved that with a pinfall win over seventh-ranked Joey Glogowski of Omaha Creighton Prep on Tuesday night.
"I was kind of hoping to go undefeated this season, but nothing goes as planned. I didn't give up," Cole said. "[Glogowski] caught me at the beginning pretty strong. He got me down. But I didn't give up and I didn't lose my mindset. I just kept going and kept fighting."
During Tuesday night's triangular hosted at Westside, Cole went unblemished at 2-0 following a forfeit by Underwood and the pinfall win at 4:14 over Glogowski, which improved his overall record to 11-1. Much like his younger brother, top-ranked senior Cade Haberman left Tuesday's triangular unblemished. He earned two pinfalls in a total of 23 seconds, which he credited to the newly found offense.
"We've been working on my offense a lot lately," Cade said. "I know that's what lost me the state championship last year. Catch me shooting a lot this year. A lot of heavyweights don't know how to handle it."
With the pair of wins, Cade remains undefeated at 10-0 early in the season. He said that he is hopeful for the remainder of the season.
"Obviously, I want to keep it up. I'm very hopeful," cade said. "But I know I've got some tough matches coming up. I've got to stay focused on the next match."
Other undefeated wrestlers on the night included Jacob Vincentini (7-4 decision, 5:30 pinfall) and Ryan Zatechka (pinfall, pinfall). Sophomore Minh Nguyen also defeated Creighton Prep by pinfall at 3:36 as Westside dropped both duals as a team.
Westside will return to the mat on Saturday, December 14th at the Bellevue East Dual Classic.
About the Contributors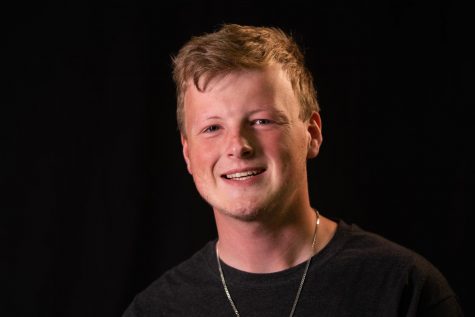 Jonathan Snover, Sports Journalism Co-Editor-In-Chief
Hi my name is Jonathan Snover! I am the Co-Editor-In-Chief for Sports Journalism this year. I am currently a senior and this is my fourth year in journalism....