Veterans, Freshmen Roll at Opening Tournaments
Westside Wrestling recently faced off in back to back meets on  Friday, December 6th, and Saturday, December 7th. As a whole, Westside placed 3rd in Blair, while wrestler Logan Edwards placed first, Ryan Zatechka took third, Cade Haberman first and Cole Haberman took third. While the team did not place in York, wrestlers Cade and Cole Haberman took first, Ryan Zatechka placed third and Logan Edwards placed third. With both tournaments kicking off the season, coach Michael Jernigan feels this is a good start.
"Anytime you can take a bunch of guys that either just got out of football and a group of young freshmen with some inbetweeners sprinkled in. You go take third in a pretty tough tournament, that's really good. Then we go down to York, and we see class A, B, and C ranked teams that are pretty darn good. Being able to compete with them [and] bang with their studs, it's a pretty promising start if we can keep everybody healthy," Jernigan said.
Concerning freshmen wrestlers, Jernigan said he is nothing but impressed. Especially when it comes to freshmen Logan Edwards, who took 1st in his weight class.
"Logan Edwards, Michael Myers, Kooper Brandle, Cannon McCarty, their performance was absolutely unreal. Logan comes out, wins a championship for us. He comes into the tournament the seventh seed being a brand new freshman, [he] comes out and beats the number 2 seed right away, beats him 12-0. Then, [he] worked his way to a championship and looked awesome the whole tournament. On to York, the next day, Logan went out and took third." Jernigan said.
Edwards went over placing first and even wrestling against familiar faces in Blair.
"I won all three of my matches and ended up getting first place. [I matched up against] my childhood practice partner, [who I've practiced with] since I was little. I wrestled him my third match. It was a pretty close match. I ended up going all the way and I won," Edwards said.
Wrestling will face off Tuesday, December 10th at Westside against Creighton Prep and Underwood.
About the Contributors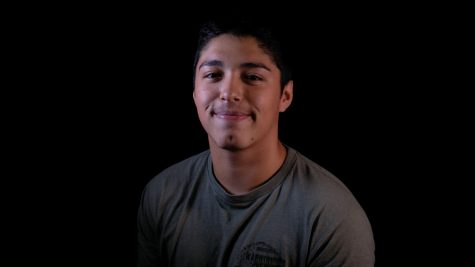 Nathanael Monjarez, Sports J Editor
Hi, my name is Nathanael Monjarez! I am a staff writer for Sports Journalism this year. I am currently a Senior and this is my second year in Sports Journalism....