Watching Weight is Key in Wrestlers' Success
Before now-senior Jacob Vincentini's eighth grade year, his weight wasn't something he thought much of.
That all changed when he decided to go out for the wrestling team. 
"When I began wrestling, my dad had warned me about cutting weight," Vincentini said.
Now, four years later, Vincentini said that it's something he's gotten used to, but the methods are sometimes grueling. 
"If I have a weigh in tomorrow, and I eat breakfast, don't eat lunch and don't eat dinner, then do a workout, that's an easy five pounds I could lose," Vincentini said.
Because of the grueling nature of adding and cutting weight, Westside head coach Michael jernigan said that he would never force a wrestler to cut a weight class.
'I'm hoping that, if a coach is making a decision, he's honoring the kid's opinion," Jernigan said. "I, personally, have never asked a student to cut weight." 
Although grueling, watching and cutting weight can be the difference maker in the level that an athlete competes at. Because of competition, a wrestler can be forced to move weights or drop down to junior varsity. Vincentini said that, while it's never forced, there is some pressure to add and drop. 
"There definitely is pressure," Vincentini said. "A lot of it, too, is just where people fall. So,  Cole Haberman, he's probably going to go 170 or 182. If me and him are both at 170, that's pointless."
Jernigan said that there is pressure, but it's the culture and willingness to move around in order to succeed that culminates into a successful team.
"A lot of coaches, I don't think, would approach a position that's going to be taken and say 'hey, sorry, so and so's going to take your spot," Jernigan said. " We [go] through wrestle offs. If you don't have a strong culture, that person that kind of gets kicked out, you can lose him right away."
About the Contributors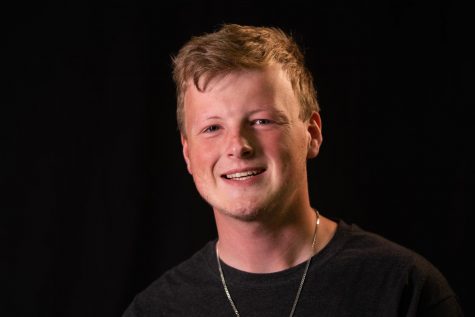 Jonathan Snover, Sports Journalism Co-Editor-In-Chief
Hi my name is Jonathan Snover! I am the Co-Editor-In-Chief for Sports Journalism this year. I am currently a senior and this is my fourth year in journalism....