Tennis Team Prepares for State by Fixing Metro Errors
The Westside boys tennis team competed in the Metro Conference Tournament on October 9th and 10th, 2019. The team was going in hoping to gain confidence with a good performance that would give them some momentum heading into the state tournament. Coach Jordane Warkentin said she believes they could have done better as a program to finish higher.
"As a team, we finished in fifth place which is better than we placed last year, individually, our 1 doubles team finished higher than what they were seeded," Warkentin said. "Unfortunately, everyone else finished lower than their original seed. Based on this, I believe we could have done better as a program at metros."
In 1 doubles, freshman Alex Kugler and sophomore Clark Rue finished runner up and lost to Elkhorn South in the final 2-0 (6-4, 7-6). In 1 singles, junior Jake Bonnett won one of his three matches and in 2 singles Sophomore Josh Rosenblatt finished in sixth place winning two of four. Rosenblatt said he doesn't think he played the way he expected.
"I didn't play as well as I should have. I got sixth compared to first last year, so clearly something went wrong there," Rosenblatt said. "I played a kid from Bellevue East that had a really slow playstyle, and I like to play more fast-paced and I didn't play very well because of that."
Rosenblatt said he doesn't believe his performance in Metros reflects on state at all and thinks he will be ready to compete for a top-five spot individually and top five as a team. Warkentin said she thinks one of the main things the team needs to focus on is mental toughness which will make the team better and more consistent. 
"Knowing that our losses at metro were due to our unforced errors, we have focused a lot on footwork and consistency. The upside of some of our guys finished lower than they were seeded is that we know we can do better," Warkentin said. "We will be facing some tough competition at state but we know we can compete with some of the best teams as long as we are taking care of the ball and staying mentally tough."
The team's goal since the start of the season has been to finish top 5 at state, and they will have a chance to accomplish that goal this week. The Warriors will hit the courts at Koch Family Tennis Center on Thursday, October 17th andFriday, October 18th.
About the Contributor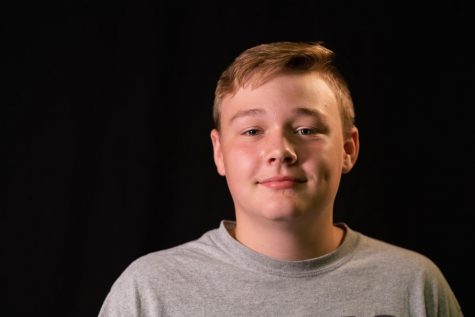 Connor Stephens, Sports Journalism Staff Writer
Hi, my name is Connor Stephens. I am a staff writer for Sports Journalism this year. I am a sophomore and this is my second year of Sports Journalism....