Kathmandu Momo Station Brings a Taste of Nepal to Blackstone District
Kathmandu Momo Station is a newly opened restaurant in Omaha's Blackstone District. It serves three kinds of traditional Nepali momo, as well as a few types of ramen. Co-owner and operational manager Rocky Shrestha said that momo is most similar to a Chinese dumpling.
"It's a meat stuffed in a dough wrapper and steamed," Shrestha said. "The biggest difference is traditionally in Nepal, the stuffing has a mild curry flavor to it."
The restaurant offers three varieties of momo: a chicken, pork, and vegan option, priced at $8, $9, and $8, respectively. Achar is a roasted tomato sauce often  paired with momo. Kathmandu Momo Station is located right next to the Scriptown Brewing Company. Shrestha said that their company has a good relationship with Scriptown and share the restaurant space. Customers can come in and order for takeout or dine in. Shrestha said that the small storefront was the perfect place for their business to open.
"This is very close to what [Sagar and Mira Gurung, the other co-owners] envisioned," said Shrestha said. "If you're familiar with Nepal, it has very small storefronts for momos and this was the perfect place for that."
Shrestha said that having the brewing company next door was very helpful in expanding their customer base since they have many mutuals customers. However, the root of their business and customer base goes back to Himalayan Java, located in downtown Omaha. Himalayan Java is a cafe owned and operated by the Gurungs.
"They started doing momos every Wednesday and Saturday at Himalayan Java for about a year," Shrestha said. "When it went off well, they found this location and started doing it here."
Shrestha said at first they only opened the shop in Blackstone for three days of the week, on Tuesdays, Fridays, and Saturdays. After doing this for about a year,  they recently opened their storefront full time about a week and a half ago. Their hours are 5 p.m. to 10 p.m. Tuesday through Thursday, 5 p.m. to 1 a.m. on Fridays and Saturdays, and are closed on Mondays and Sundays.
"The thing about momo is it's such a simple dish," Shrestha said. "It's such a delicious dish. It's a comfort food of sorts. Just come and try one, and you'll be back again."
About the Writer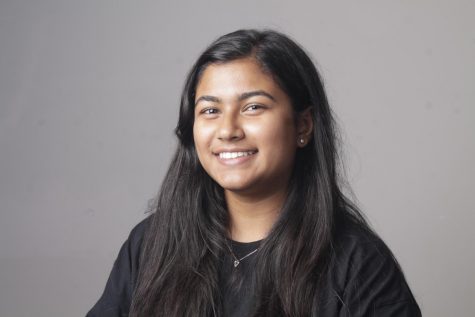 Simmy Niroula, Staff Writer
Hi my name is Simmy Niroula! I am a staff writer for Westside Wired this year. I am currently a junior and this is my second year on Wired. If you have...