Oodles of Apples
A review of local apple orchards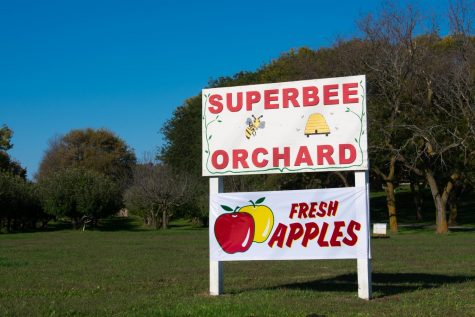 There is a homey feel driving into the entrance of the very small bit of land called Super Bee Orchard. The road is lined with walnut trees on either side, leading up to a small building. Walking into the building you are greeted with the sweet smell of apples and a large mass of knick-knacks and decorations around the room.
There are tables in the front with fresh jellies of all kinds, and to the side there is a freezer filled with scrumptious homemade frozen pies for a mere $12 each. Lining the back is a table filled with apples, which are $12 for a bag that are fresh and ready to take home. If you are looking for more of the typical apple orchard experience, you have the option to go and pick your own apples for $1.25/pound.  
So if you are looking for a short, cheaper fall orchard experience, Super Bee is for you.
4571 US-75, Fort Calhoun, NE 68023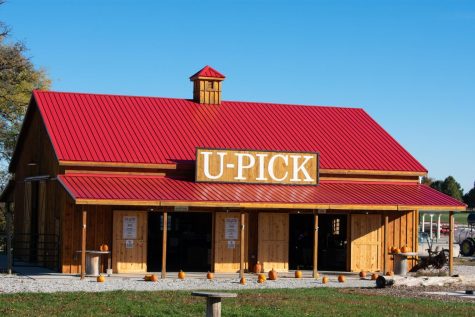 Just a few miles off Highway 75 in Nebraska City is Kimmel Orchard. When you drive into the parking lot, you are already greeted with that fall feel. There are dozens of pumpkins lining the entrance. Walking in, the first thing you notice is all the wooden beams that give the building a cabin feel. You also notice the large amount of products they have, from canned goods to pies.
The different canned goods they had were jams, pickles and dressings. They had many different jam flavors, from strawberry to jalapeño. Canned goods prices range from $3.25 to $5.59 and pies are $12.95. They have fridges along the sides with apple and cherry cider. The apple cider is $7.50/gallon or half a gallon for $5.50. Cherry cider is $9.75/gallon or $7.75 for a half gallon. In the back of the shop, there is a small restaurant where they sell hotdogs and burgers.
The restaurant has large wooden tables with wooden chairs and a nice lodge feel to it. Moving outside there are two playgrounds where children can blow off extra energy. They also allow you to pick your own apples for $1.40/pound and pumpkins for $0.40/pound. They also have pre picked apples for those who don't want to go pick their own. They have 5-pound bags for $8.00 or 10-pound for $12.00.
There is also a hayrack ride that takes you around the orchard. Kimmel is a good choice if you want a longer orchard experience, including apple and pumpkin picking.
5995 G Rd, Nebraska City, NE 68410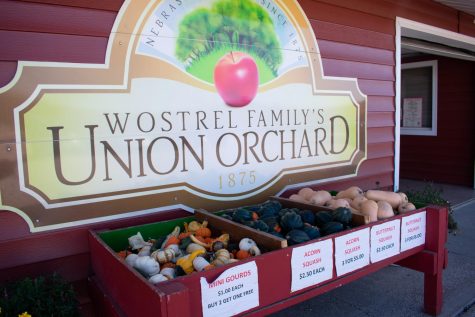 Union orchard is a sharp turn right off of U.S route 75 outside of Nebraska City, onto a gravel driveway right down to their medium sized building. Out in front of the building they have small and large pumpkins lining the walls for $7/ea. Walking in you notice the smell of baked pumpkin and apple cider donuts, which are their specialty. Their donuts are baked fresh. You have the choice of either pumpkin or apple cider, they are $8.99/dz. They also have apple turnovers which are $7. Along the back and sides they have freezers packed with different things, such as pies, ciders, and adult beverages. The pies are $12.49/each and they have a large selection that includes apple, caramel apple, cherry, peach, and strawberry rhubarb and heir apple cider is $7.25/gal. To go along with the beverages they have sheep, goat, cow, and mixed milk cheeses. They also have a assortment of jams and jellies too for $6.99 a jar. In wooden shelving and on wood tables they have bags of apples ready to take home. Along with many different types from Honey-crisp to Granny Smith. The apples cost $8 for half a peck or $14 for a full peck.
Continuing walking through the build if you go towards the kitchen there is two doors that lead to outside. You can walk up a set of stairs that have a arch over the top with vines growing freely upon it. Up the stairs there is a large picnic area and to the left of the stairs are their grapes vines that grow they grapes they use for their wines. Then to the right of the stairs is a vast field where all of the apple trees are. You can walk freely among the rows of different types of trees. If you are looking for a more relaxed orchard experience without all of the attractions but still has that larger orchard feel, Union Orchard would be a great stop.
2405 South Hwy 75, Union, NE 68455
About the Contributors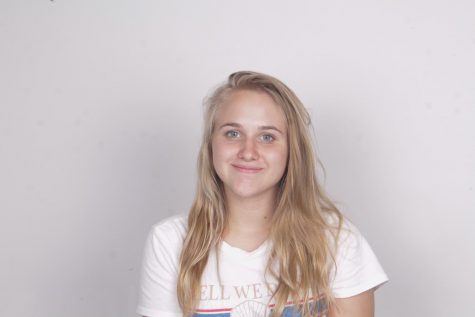 Kaitlyn Jansen, Lance Staff Writer
Hi my name is Kaitlyn Jansen! I am a Staff Writer for Lance this year. I am currently a junior and this is my first year on Lance. If you have any questions...