Top Three Christmas Movies: Ranked
Every year, Hollywood and Hallmark release mountains of feel-good holiday movies, some of which are very dear to us. We've all seen them: Home Alone, How the Grinch Stole Christmas, and The Nightmare Before Christmas. But out of these classic childhood Christmas movies, which one is the best? 
"Home Alone is the story of a spoiled boy, Kevin McCallister (Macaulay Culkin), whose parents accidentally leave him at home when they travel to Paris. Kevin wakes up the next morning and believes that his wish to have no family has come true. Unfortunately for Kevin, this is the same day that two burglars plan to rob the McCallister's home, forcing Kevin to protect his family's house. 
Personally, I felt that this movie has lost some of its original charms. Kevin is a spoiled brat. Not to mention, the entire premise is completely unrealistic. I can see how a young child would enjoy this movie, and when you don't think about it, this is a pretty fun flick. In the end, I would give  Home Alone, three and a half out of five stars. 
"How the Grinch Stole Christmas" (2000), and its 2018 reboot, "The Grinch," is the classic Dr. Seuss story of a green monster who tries to stop Christmas from happening in the town of WhoVille by throwing away the townsfolk's presents. When the townspeople rejoice because there are no more material items getting in the way of their joy, the Grinch has an epiphany and goes to join them. 
Jim Carrey, who played the grinch in the 2000 version, is, simply put, terrifying. His prosthetics and continual screaming are unsettling. The fog machines and eerie lights surrounding Whoville leave the impression of a ghostly fever dream rather than a beloved children's classic. In the 2018 version, filmmakers abandoned the live-action method in preference for complete animation, making a far more charming WhoVille and a less intimidating Grinch. Due to failure to hold up over time and terrifying prosthetics, "How the Grinch Stole Christmas," receives two out of five stars, while "The Grinch" receives three out of five stars, only short of a five due to its unoriginality. 
"The Nightmare Before Christmas" is the story of Jack Skellington (Danny Elfman), the mayor of Halloween Town. Jack stumbles upon Christmas Town and decides that it is unfair for Christmas Town to enjoy the holiday when Halloween Town cannot. In order to bring Christmas to Halloween Town, Jack and his friends abduct Santa Claus. Hijinks ensue, making an enjoyable Halloween-meets-Christmas movie. 
Although the animation may be considered shaky and dated, I found the stop motion style to be charming and fitting for the spooky theme. However, the claymation makes it difficult for the characters to transmit their emotions. The first song, titled "This Is Halloween", is quite catchy. Despite this, it felt a bit like the rest of the songs were rushed and less well-put-together. The premise of mixing two holidays together is very interesting, but I'm not sure how well Halloween and Christmas mix. Because of the rocky animation and forgettable soundtrack, "The Nightmare Before Christmas" receives two out of five stars. 
Regardless of the rating of these fan-favorite holiday movies, you, the viewer, should continue to watch the holiday movies that you love and enjoy.
About the Writer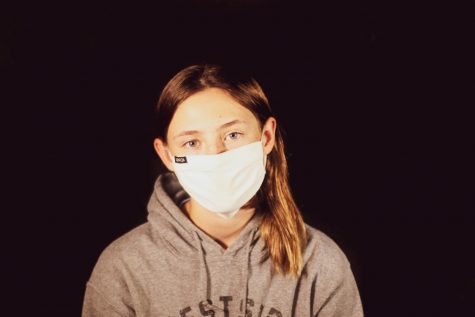 Rachel Dowd, Wired Staff Writer
Hi, my name is Rachel Dowd! I'm a staff writer for Westside Wired this year. I'm a freshman and this is my first year on Wired. If you have any questions...