Students Given Opportunity To Graduate Early
Westside offers the opportunity for students to graduate early. With the flexibility of modular scheduling, graduating early is a realistic option for some students.
Graduating early can be a good option for students who wish to start their college careers early. Some students choose this option to shorten the prolonged process of finding what they want to do as a career.
"I chose to graduate early to focus on my future education," junior Kristen Veasley said. "I plan on going to the Air National Guard, and I didn't want to have to miss school because of basic training. My future is important to me, and I didn't want to ruin it by not going to my basic training on time, so I'm graduating early to prevent this crossover later on in life."
Students would, of course, have to get many different confirmations from advisors and parents or guardians to get permission to graduate early, making the process somewhat complicated.
"To graduate early, students first must consult their counselor to make sure they're on track to graduate early," academic counselor Kathy Toner said. "They then need to schedule a time to meet with school principal Jay Opperman and have their parents to confirm that they're okay with the student graduating early and figuring out your future plan."
However, junior Mackenzye Swan is graduating early this year, and feels as though the process is rather easy.
"This is an easy process if students are looking into graduating early to start their future," Swan said.  
Senior Di'Auvion Conner said that she feels that more students would take advantage of this opportunity if they were made aware of it earlier.
"If more students knew about this opportunity, many of them would have considered starting the process of graduating early as a sophomore," Conner said.
About the Contributors
Jakayla Jenkins, Staff Writer
Hi my name is Jakayla Jenkins! I am a staff Writer for Westside Wired this year. I am currently a junior and this is my first year on Wired. If you have...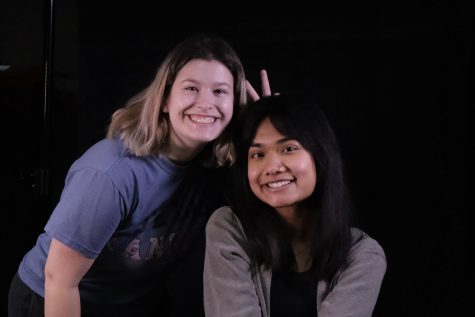 Aayushi Chaudhary, Wired Co-Editor-in-Chief
Hi, my name is Aayushi Chaudhary! I am the co-editor-in-chief of Westside Wired this year. I am currently a senior and this is my fourth year on Wired....