Fehr Family Sponsors First Annual Joe Fehr Memorial Soccer Game
Westside graduate Joe Fehr played varsity soccer at Westside and continued his soccer career with a sports and academic scholarship at Drury University in Springfield, Missouri. Fehr died by suicide at the age of 20. Now, his family hopes to prevent tragedies like this from happening ever again.
"He loved life more than anybody I know," Joe's mother Debby Fehr said. "He just had something about him."
The Fehr family has sponsored the First Annual Joe Fehr Memorial Soccer Game, which will take place on June 18th at Westside Phelps Field from 11 a.m. to 2 p.m. The game is open to players of all genders at any age above the high school level. 
"It will be a competitive game," Debby Fehr said. "It's going to be with the American Foundation for Suicide Prevention (AFSP). All the money raised from this will go to the AFSP. They do research, education, prevention, advocacy, and they are the biggest fundraiser for suicide prevention."
Debby Fehr said players have the option to pre-register or sign up at the time of the event.
"There's a link available if people want to preorder t-shirts or sign up if they want to play," Debby Fehr said. "You can pre register, or you can just show up on the 18th at 11 a.m."
Joe Fehr's father Doug Fehr explained the different aspects of the event.
"We'll have goodwill donations that go towards AFSP towards Team Joe Fehr, and there will be t-shirts, food, things related to suicide prevention and mental health awareness, and the soccer game with people who are high school graduates," Doug Fehr said. "We hope it will be a thing every year." 
When remembering Joe Fehr, Debby Fehr said she viewed him as influential to those around him.
"He was very charismatic and if he wanted to do something, everybody would do it," Debby Fehr said. "He could attract people to participate in things and was always up to do something. He just was always up for fun."
Doug Fehr recounted Joe Fehr's helpful nature to his peers.
"His roommate was from Italy and he didn't speak any English, and Joe helped him speak English," Doug Fehr said. "That's just the kind of guy he was."
Doug Fehr said he believes Joe Fehr struggled with high levels of anxiety, unbeknownst to his family and friends.
"Joe had lots of goals and people he wanted to please," Doug Fehr said. "His plate was huge. We think those things gave him some really high, high anxiety."
Doug said this experience has led him and his wife to become strong advocates for therapy.
"Joe did not struggle as far as we knew," Doug Fehr said. "He never saw a therapist, and that's something we're trying to change today. Everyone should see a therapist. It's so important to take care of your mental health. We think everyone should be going to a therapist every year, because people forget that the brain is an organ and it can get sick."
Suicide is often looked at as a choice, which is something Debby Fehr said she wants to change.
"Some people wonder, 'how could they choose that?', but it's not a choice," Debby Fehr said. "Your brain is sick and you'll never understand it, because your brain becomes illogical. Your brain lies to you and tells you the wrong things. That's why talking to people is so important."
Debby Fehr said it is vital for everyone to have a safety plan in any situation regarding suicidal ideation.
"There's apps on your phone, there's therapy, there's going to be a number for it very soon," Debby Fehr said. "There are so many ways to have a safety plan for if you are someone you love is at that point of suicidal ideation. Who are you going to call, where are you going to go, what are you going to do, those are all questions you need to have prepared to help you save your life or someone else's life." 
Debby Fehr said that mental health is just as important to take care of as physical health.
"We take care of all our other organs, but we don't go to the doctor for our brain," Debby Fehr said. "You can measure your sugar levels, your lung capacity, but there's no way to measure the chemicals in your brain and how they may be fighting against you. Going to therapy needs to be a regular thing, and talking about your mental health is so important. We need to do it all the time, on a regular basis. Life is hard, and when it's hard we should be able to talk about it."
Doug Fehr said Joe Fehr himself hoped to prevent suicide in others.
"That's the message Joe did communicate with us," Doug Fehr said. "He didn't want anyone else to suffer or get to the point he got to. They should talk to the people they love." 
Debby Fehr said she hopes everyone will remember Joe Fehr's life rather than its tragic ending.
"I never want anybody to just hear about his ending, because that was not Joe Riley at all," Debby Fehr said. "He was full of so much life. He was a genuine person and a genuine friend."
Westside Wired will be following this story as it progresses.
For more information on Joe Fehr and this event, visit  https://supporting.afsp.org/index.cfm?fuseaction=donorDrive.personalCampaign&participantID=2610422.  
To register as a player or to pre-order a t-shirt, visit https://tinyurl.com/Joegameform.
If you or someone you care for may be struggling with suicidal ideations, visit http://suicidepreventionlifeline.org/, text HOME to 741741, or call 1-800-273-8255 for resources to help combat these thoughts.
Your donation will support the student journalists of Omaha Westside High School. Your contribution will allow us to purchase equipment and cover our annual website hosting costs.
About the Contributor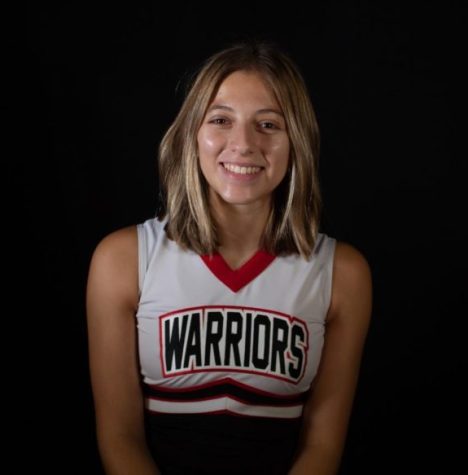 Ainsley Meyerson, Wired Co-Editor in Chief
Hi, my name is Ainsley Meyerson! I am a Co-Editor-In-Chief for Westside Wired this year. I am currently a senior and this is my fourth year on Wired. A...