Westside Track and Field Finishes Strong at Districts, Breaks School Records, Sets Sights on State Championship
The Westside track and field team competed in the Class A-1 District at Kearney High School on Tue. May, 10. The Westside girls team finished as the runner-up with 115 points, just 9 points behind the team champion Fremont. The Westside boys team came in 5th place with 48 points. 
Westside's Wesley Okafor broke the school record in the 200 meters with a time of 21.72. The 200 meter school record was held by Dan Overton with a time of 21.8, which was set in 1976.
"I didn't even realize I was moving that fast," Wesley Okafor said. "My intention was to break the 100 meter record that meet I was relatively close but all around I was very happy."
Westside's 4X100 relay team of Wesley Okafor, Jordan Hurst, Ty Keifer, and Preston Okafor won the District title with a time of 42.79. That was just off the school record of 42.78, which was set in 2000.
"We've had ups and downs," Preston Okafor said. "With our 4×100 all year with injuries and different people having to keep running it each time but now we have a set team and winning districts feels great and just shows what we're capable of as a team." 
Westside's Lademi Davies broke the school long jump record with a leap of 19'7.5". The junior shattered the record of Emily Wilkinson-Mayfield, who set the school record back in 2012, with a jump of 19'0".
"It's an incredible feeling," Davies said. "I feel like it's been a long time in the making. For the past few years, I've always had a few jumps really close to it at one meet, and then jump a really good jump from behind the board so it shortens the measured distance. I'm really thankful that I could finally reach this milestone with a lot of help from God and my coaches, parents, and bad teammates."
The Westside boys track team is very confident in their training that has prepared them for state. Okafor has the third fastest time in the 200 meters this year. 
"Coach Haberman has done such a great job to prepare us for state since day one of practice," said Wesley Okafor. "I'm certain that we will have multiple state medalists this year."
The 4×100 team has a big goal for the meet. They hope to put their names in the record books. 
"We just need to get our handoffs right so we can have a good chance of breaking the school record," said Preston Okafor. 
The Westside girls track team is looking to make history by winning their first state championship. Davies has a chance to win 4 gold medals.  
"I think the biggest thing for our team is just remembering all the things that we've worked on this season to help us get where we are," said Davies. "It's a big meet, so it's easy to get in your head, but as long as we trust the process we've had and do our best to honor it and execute what we know, it can be an awesome meet."
Westside will compete in the State Track and Field Championships on Wed.,May 18, and Thur. May 19 at Burke Stadium.
About the Contributor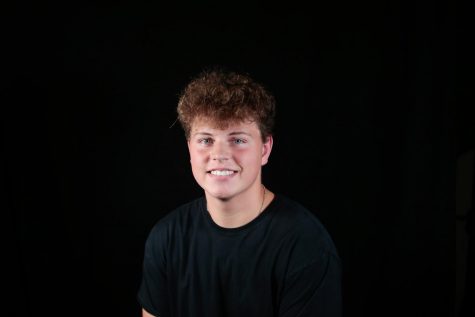 Carter Jankovich, Sports J Writer
Hi, my name is Carter Jankovich! I'm a writer for Sports Journalism this year. I'm a junior and this is my first year in Sports Journalism. If you have...