Westside Girls Soccer Program Utilizes VR Headsets for Spring Season
The  Westside Girls Soccer program recently received ten VR headsets, which allow them to study the game of soccer at a higher level using technology called "Neurotrainer". Through several simulations, athletes can improve their reaction time and game IQ. 
Girls Varsity Soccer Head Coach Christopher Dunford looked at the potential effects of this technology, and decided to implement the technology  in hopes that it would help his athletes make smart, quick decisions on the field.
Dunford said that several local athletes have experienced the benefits of using  Neurotrainer.
"I've seen it used by my soccer club, Gretna Elite Academy, [as well as] a semi-pro Women's team last summer, and other local athletes have used the technology," Dunford said. "The girls perform at least one Neurotrainer challenge or training assignment every day. Ideally, this assignment is as close to coming out onto the field to train or play as possible. In addition, over a longer term, the players' brains should have an expanded field of vision, enhance their focus on tasks, in all parts of life, and provide greater situational awareness," Dunford said.
The Westside Foundation helped create this opportunity for Westside athletes by donating to fund the headsets. Besides purchasing the headsets themselves, a monthly subscription fee for the software is also paid. 
Dunford said he believes this technology will be expanded beyond soccer and other sports that have used it in the past. 
"Other sports at Westside have used the technology before, like quarterbacks on the football team and golfers on the Westside team," Dunford said. "It's likely that the headsets will be used for other sports in the fall, and you will see the technology expanded," Dunford said.
The new technology did not come without challenges. Dunford explained that initially, the team had problems connecting the sets to the wifi at Westside.
"We had some internet trouble initially in terms of accessing wifi at the school due to firewalls, but we've navigated those challenges and now players can use the headsets in most areas of the school," Dunford said.
Sophomore Julia Allbery explained the two main programs that are used by athletes and how they help prepare them for games.
"There are two main programs: A.F.T. (Attention Flow Training) and P.A.D.L. (Perception, Action, Decision, Loop)," Allbery said. "In A.F.T., we have to track balls that are constantly moving around for a set period of time and then select them. One variation of this is tracking the balls while an additional object, such as a boomerang, is thrown at you. In P.A.D.L., we have to pass a ball that is thrown at us to our teammate. I consider this program to be much more difficult because it incorporates dodging balls, passing to the correct teammate, and hitting an additional ball in a certain direction after hitting the first one."
In addition to the internet problems, Allbery said some aspects of the simulation were hard to complete.
"I consider the PADL program to be the most difficult," Allbery said. "It's very challenging and often frustrating. As you level up and get better at the program, they increase the speed that the balls are thrown at, so you have to react much quicker. Additionally, we struggled with connecting the VR headsets to WiFI initially, which made it difficult for everyone to get their training done on the days we were supposed to," Allbery said.
When the technology was first introduced to the team, Allbery said that she was excited to see how it would help the team function more effectively. .
"​​I wasn't really worried about adding this to our team," Allbery said. "I basically thought of it as another way of practicing because as the title of the program implies, it's supposed to train your brain."
To learn more about how this technology optimizes athletic game IQ and grows stronger neural pathways, visit https://neurotrainer.com/. 
Your donation will support the student journalists of Omaha Westside High School. Your contribution will allow us to purchase equipment and cover our annual website hosting costs.
About the Contributors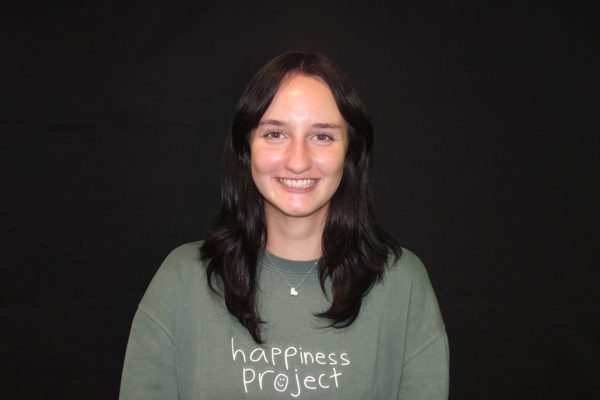 Sammy Marvin, Managing Editor
Howdy, my name is Sammy Marvin! I am a Managing Editor for Westside Wired. I am currently a senior and this is my fourth year on Wired. A fun fact about...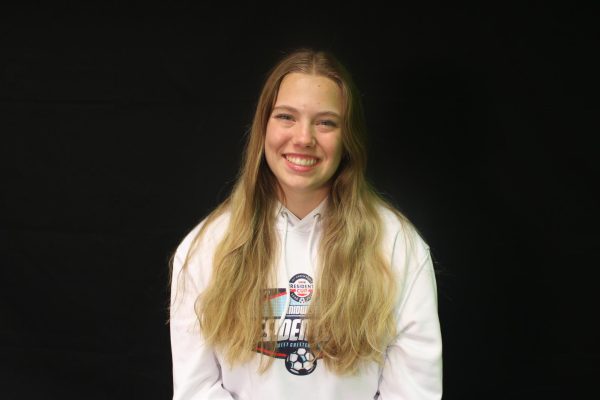 Aubrey LeClair, Content Diversity Editor
Hello! My name is Aubrey and I am the Content Diversity Editor for Wired. I am currently a senior and this is my fourth year in journalism. A fun fact...