Westside Girls Track Starts Off Season with Historic Start
The Westside girls track team has started off their season with eye opening numbers. After a runner-up finish in the College of St. Mary's Indoor Invite, the Warriors placed third at Doane University's Indoor Invite, and just recently placed second at the Westside Invitational on Saturday, April 2. Following this strong start, the Warriros were recently ranked first in Prep Running Nerds Class A Rankings. Senior Chloe Green, who finished second in the girls 100 meters on Saturday, feels a connection with her teammates in their recent success.
"I think the relationship between our team is awesome, and has helped us succeed tremendously," Green said. "We all push each other to be better every single day and that has shown a lot in the past couple meets."
Green finished second in the 100 meters with a time of 13.00 seconds. Westside head girls track coach Jon Preister has noticed Green's mental side helps her more on the track.
"Chloe has really embodied what our program stands for, " Preister said. "She was on varsity as a freshman and has worked so hard to improve and get to where she is. That sets an example for all the other athletes on the team. More importantly where she has grown as an athlete is her mental approach to competing. Other athletes around her see this and emulate it. It is a business approach to what we do and this focus is what has brought about the success she had last year and will have this year. Her growth and development has contributed so much to the success of our program."
The Westside girls won the 4×100 meter relay at the Westside Invite, with the team of Green, Lademi Davies, Amnie Berry, and Abigail Hastreiter. Green has been very impressed with how the team is doing with such a historic start. 
"In the last four years, I don't think I have ever seen anything like the first couple of meets we've had, " Green said. "Like my coach told us, they normally go home thinking about what went wrong and how we can make it better next week but this year everyone has applied everything that coaches have been telling us for months and it's been paying off. I don't have a lot of negative things to say about the first couple of meets."
Sophomore Stella Miner has had a historic first couple meets but it's not much of a surprise. The Marian transfer set records with the Crusaders and is now doing it at Westside.
"We knew the kind of talent that she had because we had watched her run as a freshman.  We had got a glimpse of what she was going to do in the winter when she ran a couple indoor meets before the official season began and she ran some very good times. But what she has done the last couple of weeks has left me and our staff in awe. She has exceeded every goal that we have talked about and set so far. Just pure fun and awe," Preister says. 
Miner has the state leading times in the 800 meters in both indoor and outdoor events this year. She has gotten faster in all her meets. Miner recorded a time of 2:12.1 in the 800 meters at the Westside Invitational, which is considered among the top times ever in Class A.
"The first few meets of the season have gone insanely well for the girls team," Miner said. "There are countless PR's every meet and some really quick times which is really impressive this early in the season. Personally, I set a personal record in every race that I have run as of right now and I broke the class A state record in the 800 outdoor as well as indoor."
The Warriors also got a strong performance from Lademi Davies at the Westside Invitational. The Westside junior had state leading marks of 18'-9" in the long jump and 38'-4" in the triple jump. The strong chemistry inside the girls track team could be a boost for the Warriors this season. 
"This is a close and tight group, " Preister said."There was never a doubt that they would come together. No one is fighting for position. They all want each other to succeed and achieve their goals. They feed off of each other. To be honest this is their team and their program and I just feel blessed and honored that they want to be a part of it."
Westside's 4×800 relay team leads Class A with a time of 9:56.37. The 3200 meter relay team of Reese Young-Oestmann, Noelle Abels, Claire White, and Miner finished in first place at the Westside Invite. After a record breaking start to the track season, Miner is confident that the sky's the limit.
"We need to keep on this trajectory of PR's and competitive races, " Miner said." As long as we stay excited and confident in our abilities, anything is possible."
The Westside track and field team will compete in the Benson High School Invitational on Friday, April 8.
About the Contributors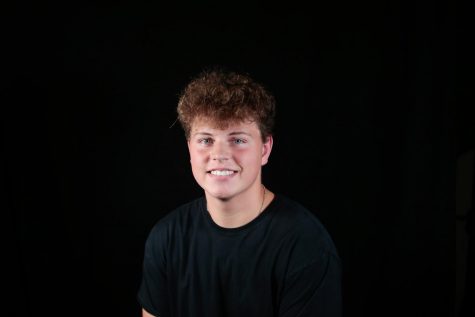 Carter Jankovich, Sports J Writer
Hi, my name is Carter Jankovich! I'm a writer for Sports Journalism this year. I'm a junior and this is my first year in Sports Journalism. If you have...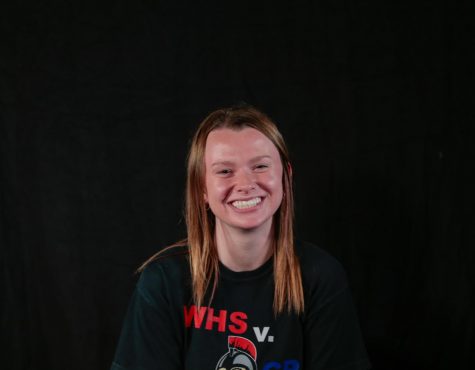 Mary Nilius, Sports J Photographer
Hi, my name is Mary Nilius! I'm a photographer for Sports Journalism this year. I'm a senior and this is my third year in Sports Journalism. If you have...