Westside Students Participate in Inclusivity Retreat
Recently, a group of students participated in an inclusivity retreat offered by the organization IncluCity.
According to IncluCity's website, the retreat is an opportunity for students to "take important steps in confronting bigotry, prejudice, and discrimination. In this safe and respectful environment, students examine their own biases and prejudices; discover ways to dismantle stereotypes; build lasting cross-cultural relationships; learn ways to peacefully resolve conflict; and become allies for one another."
The retreat ran for four days, from Friday, Feb. 18 to Monday, Feb. 21 and was open to students from all grades who were nominated by their teachers.
Junior Jackson Ingvoldstad participated in the retreat. Ingvoldstad chose to participate in order to learn information he could use in the future.
"I decided to participate in this retreat because it sounded like it would be a great experience for me, as well as giving me something to reflect on later in life," Ingvoldstad said.
Ingvoldstad said he feels he was selected for the experience because of his character. 
"A group of 15 students who exhibited equality, leadership, and responsibility in their high school were nominated by teachers to go on the trip," Ingvoldstad said. "I believe I was selected because I demonstrated those characteristics to my peers."
Ingvoldstad said that the retreat taught him important lessons about inclusivity. 
"My greatest takeaway is that I'm fortunate enough to have a lot of privileges that other people in our society aren't as fortunate to have, and that it's my job to use my voice to help and stand up for those who need it," Ingvoldstad said. 
Ingvoldstad said the experience was different than he had originally expected.
"My experience overall was rather unexpected," Ingvoldstad said. "I was optimistic signing up for the retreat, but once I actually got on the bus to Ashland, I started to dread the four days and I totally thought it was going to be a bust. But, after the first day, I actually was starting to have a lot of fun and was making new friends with students and counselors. By the end of the retreat I was super happy I did it."
Ingvoldstad said he would recommend the experience to anybody considering participating.
"I definitely recommend this to anybody who has the opportunity," Ingvoldstad said. "It is a lot more fun than you would expect, and although it is a little strenuous on your brain, you learn so much."
Junior Malaika Kathurima also participated in the retreat. Kathurima said she felt very included throughout her time there.
"It was a very fun experience; the only way I can put it is 'together,'" Kathurima said. "The whole point is to make you feel included in everything, and so it felt very much like a safe space where you could feel comfortable and be yourself and make new friends."
Although the student population was limited, Kathurima said this did not affect the overall experience for her.
"Unfortunately, we were the only school that went because the two other schools canceled [due to] COVID-19," Kathurima said. "Normally there's, like, 70-ish kids apparently, but it was just our school. But we still had a very good time."
Kathurima said the experience helped her to meet students from her own school she had never known before.
"It was kids from all different grades, so a lot of them I'd never talked to before," Kathurima said. "It was still a very nice way to meet people and it was a very fun experience."
Kathurima said she learned a lot through the many activities offered at the retreat.
"We did a lot of activities, and unfortunately we have a 'Vegas rule', like 'Whatever happens in Vegas stays in Vegas," Kathurima said. "What I can say is that it wasn't like you were sitting down in a lecture. You were actively discussing things and doing things together to make it more engaging, and it was able to do a lot I think for many of the kids there." 
Kathurima explained her greatest takeaway from the retreat. 
"Honestly, just to be nicer to people, because the world is not a very nice place and I think that what you can learn, especially if you come from a place of more privilege than others, is that you can always be kinder to people," Kathurima said. 
Your donation will support the student journalists of Omaha Westside High School. Your contribution will allow us to purchase equipment and cover our annual website hosting costs.
About the Contributor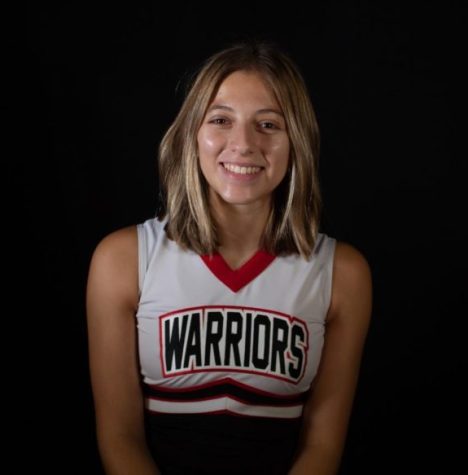 Ainsley Meyerson, Wired Co-Editor in Chief
Hi, my name is Ainsley Meyerson! I am a Co-Editor-In-Chief for Westside Wired this year. I am currently a senior and this is my fourth year on Wired. A...