Westside Staff Members Finalists for Eyes on Heroes Contest
Oakdale Elementary fourth grade instructor Michelle Kopecky and Westside Community Schools speech pathologist Cass Birdsall-Scherer were recently named finalists for the Midwest Eye Care Eyes on Heroes contest.
The contest is an annual event where community members are encouraged to nominate someone they know who they consider a hero. Out of all of the nominations, 15 finalists are named, and five of those finalists will be named winners of the contest. The prize is a free lasik surgery worth up to $5,000.
Kopecky said her sister-in-law was the one to nominate her for the contest.
"My sister-in-law saw it and wrote a little blurb in," Kopecky said. "Then I just remember her telling me about it, and I kind of forgot about it until they emailed me and told me I was a finalist. So that was exciting."
Kopecky said that winning the contest would be life-changing.
"Oh, [getting the surgery] would be huge," Kopecky said. "I've been in glasses and contacts since second grade, and it's just really a pain having to not be able to see until I put them in in the morning, and then having to remember to take them out, and then constantly going to the doctor each year and filling a new set of contacts."
Kopecky said her poor eyesight has led to limitations in other aspects of her life.
"It's just pricey, it's a pain and it limits what I can do," Kopecky said. "For example, I can't wear my glasses because we have to wear a mask, so I have to wear my contacts, and then they just fog up. I can't go swimming. There's lots of limitations, and it would basically get rid of all of those limitations and I would just be free from that burden."
"
"I'm just like everybody else who was affected by the pandemic and had to adjust and adapt and change, and you just keep moving forward."
— Michelle Kopecky
Koepcky said that she does not consider herself a hero.
"I do not [consider myself a hero]," Kopecky said. "I'm just like everybody else who was affected by the pandemic and had to adjust and adapt and change, and you just keep moving forward. I wouldn't put that label on me."
Westside parent and specialist at Midwest Eye Care Dr. David Ingvoldstad said the contest was created last year during the COVID-19 pandemic.
"We came up with the idea last year during [COVID-19]," Ingvoldstad said. "We wanted to do a couple different things to kind of give back to our community, and it also happened to be our seventieth year anniversary last year, and so we came up with some things that we wanted to do for our community."
Ingvoldstad explained how COVID-19 has had a negative effect on people who wear glasses. 
"Specifically with glasses, one of the things we see a lot of with our patients with masking is their glasses fogging up," Ingvoldstad said. "And so if you're a nurse or you're a firefighter or a police officer or a teacher and are trying to work with glasses, it's quite cumbersome and so we thought a cool way to give back would be to hold this contest to give away some free lasik surgery to a few people."
Ingolvstad said the contest was narrowed down to a select group of finalists. 
"We opened up the application process in September and advertised through social media and word of mouth, and we got about 40 applicants who were asked to write an essay," Ingolvstad said. "We narrowed that down to about 15 applicants who were chosen based on their essay and application, as well as their potential for lasik."
Ingvoldstad said that all finalists are good qualifiers for lasik surgery.
"Not everybody's a good candidate for lasik, depending on what the prescription is, and so we had to determine who would be a good candidate," Ingvoldstad said. "So now we've got 15 finalists, and out of those 15, we're going to pick five winners who will be selected through a voting process on our website."
Ingvoldstad said that lasik surgery is able to change someone's life tremendously.
"For many people, wearing glasses may be a nuisance, but for some people it can be really hard to function without glasses and it can be a real game changer for folks who may be [that way]," Ingvoldstad said. "Number one, during [COVID-19], the hardest thing is masking and trying to wear glasses with the fogging."
Ingolvstad said wearing glasses is especially difficult for those who do more heroic jobs.
"For someone who may be, let's take a police officer for example, working at night time, with the nighttime glare and vision problems that can occur, it can be difficult to wear glasses while on duty," Ingvoldstad said. There are plenty of people too who really can't tolerate wearing contact lenses in those situations, and so it can really enhance someone's ability to work in a field that they otherwise may have difficulty doing." 
The contest hasn't only been exciting for participants; Ingvoldstad said the employees at Midwest Eye Care have also really enjoyed the experience. 
"We've been really amazed with the applicants this year and have had some amazing people nominated, and it's been really fun to hear their stories and I wish we could do all of them," Ingvoldstad said. "I think it's something that we hope to continue from year to year, maybe modifying the contest as years go on, but it's just been a real fun event for us and a fun way to get to know more people in the community and be part of regaining a little sense of normalcy after [COVID-19] for some people as well."
Your donation will support the student journalists of Omaha Westside High School. Your contribution will allow us to purchase equipment and cover our annual website hosting costs.
About the Contributor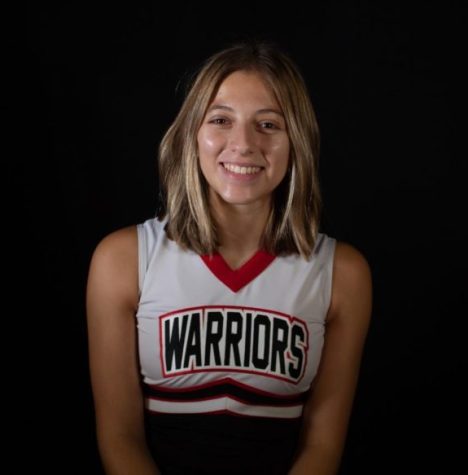 Ainsley Meyerson, Wired Co-Editor in Chief
Hi, my name is Ainsley Meyerson! I am a Co-Editor-In-Chief for Westside Wired this year. I am currently a senior and this is my fourth year on Wired. A...