Warrior Theater: On Broadway!
COVID-19 has hindered Westside High school performing arts students from going on their annual New York City theater trip for 2 years now, but finally the opportunity has come back.
Students will have the chance to experience the scenery in Central Park, the Statue of Liberty on Ellis Island, a tour of the Radio City Music Hall Center and even watch up to 5 Broadway shows. Registration is open to any students that are involved in performing arts and are interested in theater.
Performing Arts instructor Jeremy Stoll said that he faced many challenges planning the trip because of COVID-19. 
"We'd originally planned the trip for the summer of 2021 but it became pretty apparent that wasn't going to happen by December 2020, because Broadway had put off reopening and NYC was once again seeing a big [COVID-19 infection] spike," Stoll said. "There is still some uncertainty with folks. Some people got burned by other travel plans when the country shut down and they don't want that to happen. Another difficulty is getting the word out and getting people excited to go because I think a lot of people are having a hard time committing in general to anything outside their normal routine." 
Stoll also noted the amount of interest he has been receiving from students about going to New York City has heightened, but the new vaccine-passport system implemented in New York City may stop some students from going.
"I've had a number of students and parents reach out," Stoll said. "We had a medium sized group show up at a WebEx meeting. We need 22 students to register to go, and although the registration deadline is this week, we can sign people up at any point this semester as long as they're willing to get up-to-date on payments right away. Travel with Barb is a terrific company, and they make things very easy for parents and teachers. There has also been a vaccine-passport system put in place in New York City, which means vaccination will be required to travel, and that may deter some people." 
The trip being postponed for two years had both positive and negative effects on the theatre department according to Stoll.
"There are students that never had the opportunity to go, which is the biggest disappointment," Stoll said. "Honestly, I'm a 'take things as they come' kind of person so I poured my energies into other things. We continued to fundraise this whole time, so we've been able to create a great nest egg to offset costs for families. Our numbers in the [theater] program have taken a hit in the last 18 months due to [COVID-19] precautions, and this trip was something that people looked forward to. Now that it may be happening again, I'm hoping it helps to drive people back to theaters; both ours and those in New York."
Stoll said he believes that this trip could allow students to find a lifelong passion in theater and give the group a chance to support the performing arts industry that has suffered greatly from the pandemic.
"There's an energy that exists nowhere other than [in] New York City," Stoll said. "Walking through Times Square, attending Broadway productions in those historic theaters, and seeing the city firsthand is often a transformational experience for students. In some cases, it kicks off a lifelong passion. We're also doing our part to help revive an industry that has been decimated by the pandemic; from the theaters and restaurants in New York, to our very own travel company. The performing arts in the U.S. have largely been left to wither in the last 18 months, while other forms of entertainment have been bolstered by investment. We need to do our part, and when that means also enjoying this one of a kind experience at good rates, it makes it that much easier!"
Lily Boukal, a sophomore at Westside currently part of concert choir, will be going to the New York City trip next summer.
"I am definitely looking forward to the Broadway shows because I absolutely love Broadway, and I have always wanted to go to a Broadway performance," Boukal said. "Another thing I'm looking forward to is getting to see Times Square. I love big cities and crowds."
Any students involved in performing arts at Westside that are interested in registering for the New York City theater trip can go to the Warrior Theater website and go to the "New York City" section tol find information about the trip including the itinerary, payments needed to go on the trip, and how to sign up.
Your donation will support the student journalists of Omaha Westside High School. Your contribution will allow us to purchase equipment and cover our annual website hosting costs.
About the Contributor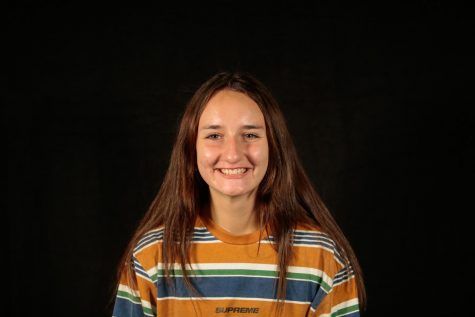 Sammy Marvin, Wired Staff Writer
Howdy, my name is Sammy Marvin! I am the News/A&E Editor for Westside Wired this year. I am currently a junior and this is my third year on Wired....