Students to Host Annual Kickball Tournament in Honor of Jack Meehan
On Saturday, Aug. 28, friends of Jack Meehan are hosting a kickball tournament to celebrate Meehan and have fun in memory of him. The tournament is at Rockbrook Elementary School on the field from 10 a.m. until the tournament is finished.
The event includes refreshments, ice cream trucks and a DJ throughout the day. During the tournament, teams dress in costumes and are guaranteed to play at least two games, with each game consisting of four innings or lasting 30 minutes.
Participants were given the option of paying $10 for a "Jack Meehan Annual Kickball Tournament" T-shirt. Two dollars from each T-shirt will be donated to an anti-suicide charity.
Junior Jackson Gutta is a member of the communications committee for the tournament. The committee's primary focus was on spreading the word about the tournament and helping players organize their teams. 
"One of our biggest worries going into [planning the tournament] was how we were going to get enough teams to even have a tournament," Gutta said. "A couple of us had an idea of just putting it out on social media pages, because obviously with how influential social media is nowadays, we thought it would get a lot of attention, and it worked well."
The committee successfully signed 10 to 12 teams of 10 people for the tournament. Many people wanted to buy T-shirts, or to help with the tournament, including mothers of students and Meehan's mother. 
Gutta explained that the tournament is double-elimination, so when a team loses, they are placed in a loser's bracket, but still have the opportunity to win the tournament.
"We're going to try to shoot for around 20 to 30 minutes [per] game or four innings, and we'll just see how the day goes from there," Gutta said.
Gutta helped organize many other aspects of the tournament and spent time at Rockbrook's field setting up for the event.
"I personally was the one that managed all the teams and documents, but we all chipped in," Gutta said. "We held a couple of meetings just to figure out the rules, we organized snacks and we're getting a food truck and a DJ. It takes a lot of time and effort and we all put in a fair share of work for sure."
Gutta believes that the tournament will be influential in spreading awareness for suicide prevention.
"I think it's a fantastic way of spreading awareness because obviously the suicide awareness month of September is coming up as well, and it means a lot more to us than it did before," Gutta said. "Not that it didn't mean anything to us before, but now we all have a very strong connection to it. It's a way to get people that I may not have known or not seen for a while, but most of us have [the] common connection of Jack. It's a great way to raise awareness and have fun at the same time."
Gutta said that suicide prevention is a topic that needs to be discusssed more often and more openly.
"I don't think we do enough [talking about] suicide prevention at all," Gutta said. "The counselors talk a little bit about it, but I don't think it's nearly enough for how impactful COVID-19 was."
Gutta elaborated that the recent increase in the number of suicides and mental health issues that youth face has led to an increased level of stress in students' daily life.
"It's something that kids aren't scared to talk about, but it's uncomfortable to talk about, and it's something that we need to come together as a whole for because it's something that shouldn't happen at all," Gutta said. "It's completely preventable."
Senior Carly Rezac will be playing on a team at the tournament. Rezac said she found out about the tournament through the work of Andy Stokes, a member of the communications committee. Rezac also said that she has been working on her own to get in shape for the tournament.
"I have been practicing by working on my cardio skills by running and going to the gym," Rezac said.
Rezac said that she believes that the kickball tournament is a good start to raise awareness for suicide prevention, but that there is more work to be done.
"I think it's definitely taken a step up [in importance], but I feel like it shouldn't have to come to that point," Rezac said. "It shouldn't be a taboo subject to talk about, and people should feel okay to talk about their feelings." 
Your donation will support the student journalists of Omaha Westside High School. Your contribution will allow us to purchase equipment and cover our annual website hosting costs.
About the Contributors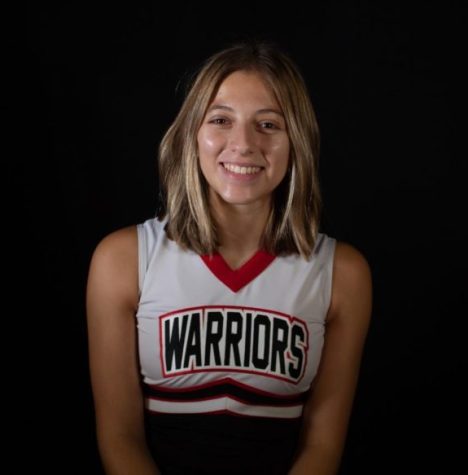 Ainsley Meyerson, Wired Co-Editor in Chief
Hi, my name is Ainsley Meyerson! I am a Co-Editor-In-Chief for Westside Wired this year. I am currently a senior and this is my fourth year on Wired. A...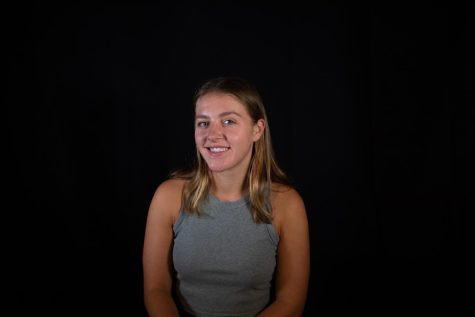 Charlotte Murphy, Social Media Coordinator
Hi, my name is Charlotte Murphy! I am the social media coordinator for Westside Wired this year. I am currently a senior and this is my fourth year on...