Westside Students and Staff React to Recent High School Incident
On Tuesday, April 27, an image of two Westside High School students reenacting the tragic murder of George Floyd was discovered by administration. Within that day, the image had been spread city-wide through social media and sparked outrage among the community. Westside High School Principal Jay Opperman and Director of Student Services Robert Aranda responded to the event in a district-wide email, calling the incident "a very poor choice," but stating that the students in question "did not have ill intent." When asked for further input, both Assistant Principal Tola Dada and Opperman declined to comment.
Junior Elise Smith, a local Black Lives Matter activist, said that she's embarrassed to be a Westside student after the event, but at the same time unsurprised. 
"I'm not only disgusted, and, you know, embarrassed and kind of ashamed of being a student at that high school, but I think the worst thing is that I'm not surprised," Smith said. "Westside has always had a racist background that, throughout the years, we've gotten better and better at kind of covering up and trying to present ourselves as a very inclusive school and a safe place for [people of color] and students as a whole. But I think seeing that image was something that really brought to life for a lot of people how problematic Westside can be and how we don't hold each other accountable."
Smith said that she doesn't believe simple punishments, such as only a suspension or expulsion, are the correct route to take when reprimanding the students but instead to use it as an opportunity to educate them, too.
"I was talking about it with some other current and old staff from the district, and I don't think it's necessarily the right way to go with some punishment such as expulsion or suspension," Smith said. "I think a really important part that people need to focus on, for all issues, is education. Not only punishing them, but explaining why and what they did, how it was wrong, and giving them an environment where they can learn and be better so they're not just leaving and coming back with the same mindset, but understanding how and what they did, [and] how it can hurt others."
An email sent out by Superintendent Mike Lucas on April 30 to Westside students outlined steps the district will be taking to address issues of inclusion. Keynote speaker John Krownapple, who facilitates "professional learning and organizational development focused on social justice, equity, diversity and inclusion," will address staff throughout the next year to help with professional development. Westside also plans to work with the Anti-Defamation League and the "No Place for Hate" program to combat "bias, bullying and hatred."
Social Studies instructor Amy Studts said she was disappointed by the events that took place at the school.
"I was surprised to learn about the situation," Studts said. "I read it through the district email from Mrs. Brandi Paul about the situation, and then I found out more about it after school in history club. We talked about it a bit to learn more about it, and then I watched the news, and it was on the news, and I kind of got filled in with the situation there. As I said, I was super surprised at what had happened in the hallway of our school, and, really, it's disappointing and very sad."
Studts said that this incident could be used as a moment to discuss issues in our current society.
"So, I don't know what the consequences actually were for the students, but it is a moment in which there could be a discussion on the events that had happened at school, but not only with that, [also with] what's going on in society as a large," Studts said. "Global Intolerance is a class that Mr. Preister and I teach, and it's a class about genocides and all of the human injustices that happen in the world. There are so many that we don't even get to discuss all of the events, but we dedicate an entire large group at the end of the semester, as we wrap things up about, 'How can you make Westside better?' [You] can't as an individual stop genocides, necessarily, from happening, but what is it that we can do as individuals to make this world a better place?"
Sophomore Niko Harrington said that he was surprised at the students recreating the image of George Floyd.
"I knew the kids who were doing it, [and] the one on the floor, I knew him pretty well," Harrington said. "I would never expect him to reenact something that was that racially [charged] towards his own culture."
Harrington said that he believes that the students need to be educated as to what they were doing really means.
"I think that what they need to do is to have a sit-down conversation with a counselor about what that really means," Harrington said. "Obviously, it doesn't mean very much to them if they want to go ahead and take a photo of it and reenact it."
Junior Trevon Allen-Williams said he doesn't think that recreating that image was worth it for the sake of a few laughs.
"My friend is the person who originally sent it to me, and my friends usually go to me to voice my opinion and tell people, 'Hey, that's not okay,'" Allen-Williams said. "Obviously, they knew that wasn't okay, they just thought they were going to get laughs and giggles from it, which I don't think you should sacrifice your honor for that comedy, in a way. That validation wasn't necessary. But at the same time, I don't know how that progressed into that to begin with."
Allen-Williams said he agrees the school should educate students as to what is okay to say and do.
"I feel like our school has a problem with speaking up and allowing kids of color to have a platform to speak out and say 'Hey, we understand your issues,'" Allen-Williams said. "[Administration thought] the only thing we could do really was suspend them, [but] really we can have assemblies speaking about what jokes are not appropriate. Everyone makes a [cruel] joke here and there, but some kids take it too far and do them consistently to the point where it's not even a joke, it's just borderline racism."
Smith said she hopes that this incident can be used as a learning opportunity and turning point for Westside as a whole to begin to take accountability for themselves and their actions.
"My hope is that this is a turning point, that Westside will finally start to hold people accountable because this is not one incident. This incident is not isolated," Smith said. "Things like this have happened before, and time and time again, Westside has let things like this slide by lack of accountability, lack of reaction/action. I think, in today's current climate, especially with students like myself that go to the school, this is not something that I'm going to let be forgotten. This needs to be a turning point and some sort of a wake-up call for our district to have some sort of change."
About the Writers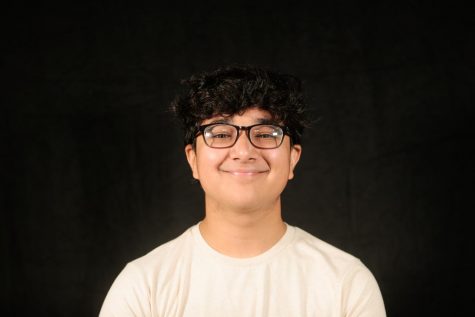 Areeb Siddiqui, Wired Managing Editor
Hey, my name is Areeb Siddiqui! I'm a managing editor for Westside Wired this year. I am currently a junior and this is my second year on Wired. A fun...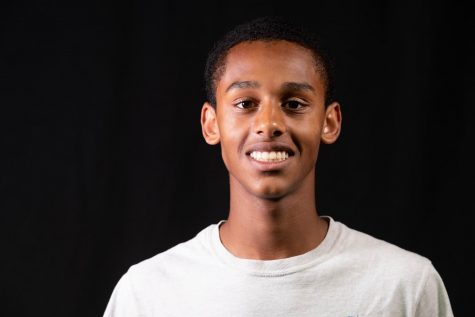 Kidus Tewodros, Wired Staff Writer
Hi, my name is Kidus Tewodros! I'm a staff writer for Westside Wired this year. I am currently a junior and this is my third year on Wired. If you have...