Westside Wired's April Playlist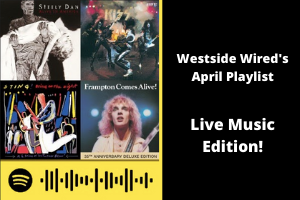 There is something magical about experiencing music live. Seeing your favorite band rock out in front of thousands of fans is a feeling that is second to none. But due to COVID-19 the world has been deprived of live music for over a year now. Heading into summer, it only felt right to commemorate prime concert season with a playlist featuring some of the greatest live music entertainers. The Grateful Dead have been pioneers in the live music scene, paving a way for jam bands since the mid '60s. Between the drawn out guitar solos and the famous "wall of sound" music production system, The Grateful Dead revolutionized live music into what we know today. In the '70s no other concert experience could match the energy from a KISS concert, a group who gained most of their popularity through their wild performances and stage antics. One of my favorite tracks on this list is Big Head Todd and The Monsters' "Bittersweet." This take was recorded on June 13, 2020, in the midst of the COVID-19 pandemic in front of an empty Red Rocks Amphitheatre. I love what Big Head Todd did with this live album, while it's not quite the same as being in the venue experiencing the music with a crowd, it gets as close as possible under the circumstances. Hopefully, we'll be able to start attending concerts in the near future, but until then live recordings will have to suffice. You can enjoy a collection of some of the greatest live performances on Westside Wired's April Playlist.
You can listen to this playlist on your laptop by clicking on the playlist to the right, or you can scan the Spotify code and listen on your mobile device.
"Bring On The Night / When The World IS Running Down You Make The Best Of What's (Still Around)" – Live In Paris, 1985 – Sting
"Deuce" – Live/1975 – KISS
"Reelin' in the Years" – Live 1995 – Steely Dan
"Lines On My Face" – Live 1976 – Peter Frampton
"Bittersweet" – Live at the Red Rocks June 13, 2020 – Big Head Todd and The Monsters
"Fire on the Mountain" – Live at Radio City Music Hall, New York, NY 10/31/80; 2018 Remaster – Grateful Dead
"Hey Joe" – Live At The Woodstock Music & Art Fair, August 18, 1969 – Jimi Hendrix
"Statesboro Blues" – Live At Fillmore East, March 13, 1971 – Allman Brothers Band
"I Got a Woman" – Live In Concert 2005 – John Mayer Trio
About the Writer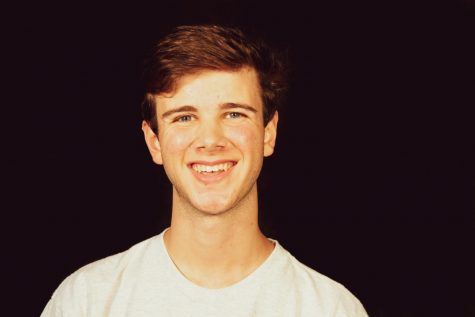 Will Christiansen, Wired Staff Writer
Hi, my name is Will Christiansen! I am a staff writer for Westside Wired this year. I am a junior and this is my first year on Wired. If you have any questions...