Album Review: "This is Why" by Paramore
The highly anticipated sixth studio album from Paramore, "This Is Why", might be evidence that time apart does, in fact, make the heart grow fonder. Following the release of 2017s "After Laughter", the band went on an indefinite hiatus. In addition to dealing with depression brought on by the pandemic and her own mental health issues, Hayley Williams released two solo records during the break. The trio's most accomplished and assured work, "This Is Why", is the culmination of Paramore's nearly two decades as a band.
Williams' solo work served as a necessary transitional step to this latest Paramore iteration. While the grooving, jazz-influenced rhythms of drummer Zac Farro and the funky riffs from guitarist Taylor York lift the sound to another level, the quiet precision of the title track's verses evokes the complexity of "Petals For Armor". The band's chemistry is immediately brought to mind by the anthemic chorus.
"The News" is a pressing, punk-influenced song that sounds like it could have been on the band's self-titled album. Williams' growth as a writer is evident throughout. Returning to "After Laughter", the singer focused on depressive disorders and feeling alone in a world that is too big. Williams still deals with those difficulties in "This Is Why", but this time, she writes about them with a more confident attitude that gives the music a fresh vibe.
In the chorus, Williams sings about feeling powerless as she watches the chaos of the world unfold on television. "Every second, our collective heart breaks/ All together, every single head shakes/ Shut your eyes, but it won't go away/ Turn on, turn off, the news," Williams sings.
Before Farro's light groove joins the mix, the opening of "Running Out of Time" begins with a subdued bass and guitar pattern. The upbeat song bursts into an alt-pop chorus that sounds more like some of the "After Laughter" material.
"Why we gotta be in a rush; my watch is just for decoration/ Look, I showed up early for once, now that's a new sensation," Williams sings on the infectious bridge.
Additionally, York's guitar playing reflects a new perspective. Even the most intense tracks don't have an abundance of riffs and distortion. Without relying on power chords, York discovers new ways to use his instrument to convey the mood.
One of the many intriguing elements of "This Is Why" is Williams' spoken-word verses on the punchy "C'est Comme Ca," which are delightfully weird. Some songs, or even parts of songs, don't make sense at first but make perfect sense after a few listens. This album's inherent risk-taking qualities define it.
The mid-tempo track "Big Man Little Dignity" features a lot of grooves and showcases another side of Williams' voice. The singer demonstrates her range of expression by choosing to vocalize the chorus with clarity and power. The song is more reminiscent of '80s pop energy than it is of any particular moment in Paramore's past.
A standout track on the album, the abrasive "You First", is a dark and moody romp with some of Williams most incisive lyrics.
"Everyone is a bad guy/ And there's no way to know who's the worst/ Karma's gonna come for all of us/ And I hope she comes for you first," Williams sings.
The energy of the song is somewhat reminiscent of some of the band's earlier work, though not exactly. "Figure 8", a suitable reference to the preceding number, maintains the mood. As the excitement builds during the chorus, York plays a shimmering guitar riff.
On "Liar" the tempo calms down for the first time as a few solo guitar notes introduce tranquil vocals. Williams' role is reversed; her lyrics are more contrite and reflective.
"Oh, my love I lied to you/ But you always knew the truth," Williams delivers a chorus vocal. Williams reflects on the past in the happier and more uplifting song "Crave." The bridge's rich harmonies are very powerful.
The quiet "Thick Skull" develops a melancholy mood; the piano-driven track grows from a few sparse notes to a vast atmosphere. Like "All I Wanted" did for "Brand New Eyes", the song transitions from mild to hard before ending on a strong note.
Paramore's most complete work is "This Is Why". It doesn't have a radio smash like "Still Into You" in the pop-punk genre, but that isn't the objective. The album offers evidence that Paramore has a lot more to say and shows the development of three artists who are at the forefront of their careers.
Your donation will support the student journalists of Omaha Westside High School. Your contribution will allow us to purchase equipment and cover our annual website hosting costs.
About the Contributor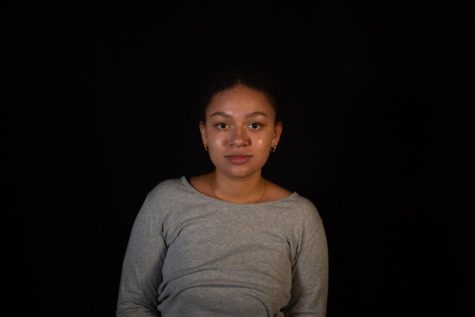 Marylee Vogt, Wired Staff writer
Hi, I'm Marylee Vogt and I'm a staff writer for Westside Wired. I'm a sophomore and this is my first year on Wired. A fun fact about me is that I...