Album Review: "Five Easy Hot Dogs" by Mac Demarco
Musical artist Mac Demarco has produced six studio albums since his album, "2" which made its debut in 2012. Released on Jan. 18, "Five Easy Hotdogs" is the newest addition to Demarco's discography. 
Unlike popular past albums by Mac Demarco, "Five Easy Hotdogs" contains no lyrics or vocals. Many of the tracks are primarily composed of a simple bassline, a plucky guitar, and a Bossa Nova-esque rhythm section.
The opening song on the album is "Gualala" and at first listen, I was surprised to find that there were no lyrics in the entire song. Of course, this would become a recurring theme throughout the album. The song itself is composed of sporadic, electronic sounding notes and a guitar on melody. Overall, this track sounds similar to the instrumentals of any ordinary Mac Demarco song.
Similarly named, "Gualala 2" had a darker, almost creepy sound. However, it was overall still a relaxing song. "Crescent City" was the third song on the album and it was fairly unexciting, as it sounded nearly exactly the same throughout its duration.
"Portland" was next on the tracklist. The song was heavy on guitar and bass, with weird dissonant noises that periodically interrupted the catchy– in comparison with the other songs– melody. Its sequel, "Portland 2" almost had a Latin feel that complemented the twangy guitar and upbeat chorus.
The lowest points of the album occurred during the sixth and seventh tracks. "Victoria" had out-of-place castanets periodically and was overall a boring, transitional sounding song. "Vancouver" sounded almost exactly the same. The castanets carried over, and although the occasional guitar riffs were interesting and almost bluesy, the repetitive, static background noises were headache-inducing.
"Vancouver 2" had a much more relaxed feel than the first. The background guitar sounded more similar to an indie-western song than anything else on the album, but other than that, it was nothing special. The final track in the "Vancouver trilogy" was "Vancouver 3". The rhythm section was subtle and worked well with the strong bass and easy guitar.This stood out the most out of the "Vancouver" titles by far.
I was optimistic about the next song, "Edmonton" after hearing the eccentric percussion in the introduction. However, that quickly faded as it got repetitive, like many of the other tracks on the album. "Edmonton 2" was very similar, and again, sounded almost exactly like any other song in "Five Easy Hotdogs".
"Chicago" was a slightly more upbeat song, while "Chicago 2" had weird steam punk-esque sound effects that occasionally interrupted the interesting guitar sections.
The highlight of the album didn't arrive until the very last number, "Rockaway". A great way to end "Five Easy Hotdogs", it combined common themes from other songs including a clear bass, unique percussion, and guitar. Although it was slightly repetitive, like other songs on the album, it did so in a way that made sense and was cohesive.
Partly due to the fact that the album was free of any vocals or lyrics, "Five Easy Hotdogs" by Mac Demarco was underwhelming and monotonous. I had difficulty finding differing characteristics from song to song, making it boring to listen to. However, any song on the album would make a great addition to a studying playlist, without any complex lyrics to distract from learning. When accounting for all of these factors, I give this album a C+.
Your donation will support the student journalists of Omaha Westside High School. Your contribution will allow us to purchase equipment and cover our annual website hosting costs.
About the Contributor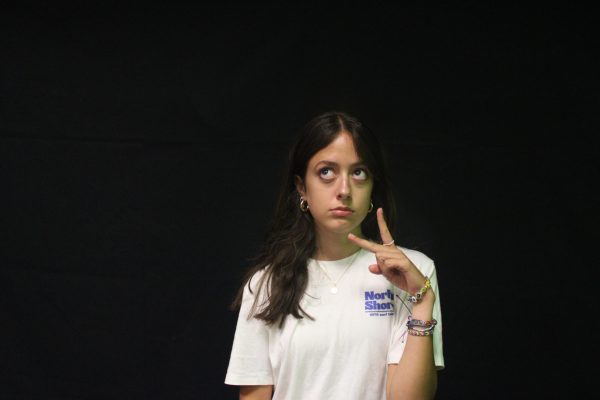 Alex Ingvoldstad, Co-Editor in Chief
Hey! My name is Alex. I'm a currently a junior and I'm a Co-Editor in Chief this year for Wired. A fun fact about me is that I have had heart surgery....