Westside Varsity Baseball Continues Hot Streak
After a loss to their rival Creighton Prep, the Westside varsity baseball team is currently on a six-game winning streak. Beating three top ten teams along the way, the Warriors have shown huge amounts of growth and promise on both sides of the ball. With the upcoming Millard West invitational head coach, Otis Seals expressed that the team has a process that they're going to have to keep focused on if they want to continue this streak. 
"We have a team process that we follow," said Seals. "The five-game winning streak is really good and it would be really nice to continue it. Obviously, the goal is to win the game but really what we want to do is focus on our team's process. No matter who we're playing or what the game is, our process has to be there. If it is and that's what we're accomplishing, the wins will take care of themselves."
With the team drawing the third-ranked Lincoln East Spartans in the first round of the tournament, the coaching staff is hoping the team process works and that it leads them to the win. 
"We're looking for commitment to that team process in every game," Seals said. "This tournament we obviously don't have a schedule that's taking any breaks. We drew Lincoln East and that's people's number one team in the state. Really I'm more looking forward to seeing our kids go out and compete. Lincoln East is obviously a good team and they're well-coached and I'm just excited for our kids to go out and see what they got." 
The team has been really focusing on that process as well as the hitting. After a struggling first eight games at the plate, the team has hit .301 in their last six games and has capitalized off of big innings. Of the innings they have scored in their past six games, they have scored two or more runs in nine of those innings. Senior Kutty Geroge expressed his excitement with how well the team has been working on their hitting and is excited to see what the tournament brings them. 
"Our pitching has been consistently great through our winning streak and our hitting is getting better and better each game," said senior Kutty George. "We continue to get more consistent with our hitting as a team." 
For George, who has hit .361 this season with five RBI in all 13 games, his basic love for the game is what has pushed his success early in the season.
"I have been consistent because I personally just focus on having fun and keep trying to help my team by hitting the ball hard," George said. 
The team will continue their season in the upcoming tournament by facing off against Lincoln East on Thursday, April 8.
About the Contributor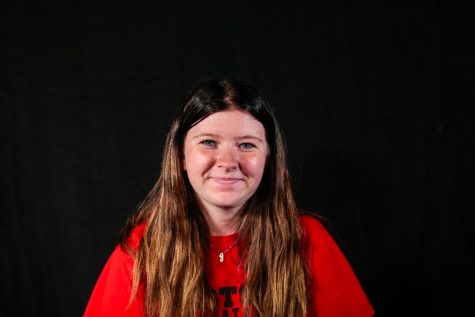 Grace Vandercoy, Sports J Writer
Hi, my name is Grace Vandercoy! I'm a writer for Sports Journalism this year. I'm a junior and this is my second year in Sports Journalism. If you have...