Big Fish Cast Members Reflect on Musical Preparation During a Pandemic
Westside's Theater Department will be performing the show "Big Fish" as the spring musical this year. The show is based on the 2003 film about a man, Edward Bloom, and the strained relationship he has with his son, Will Bloom. Opening night for "Big Fish" was Mar. 18, and there will be two more shows on Mar. 19 and Mar. 20. Senior Laura Dodge plays female lead Sandra Bloom, Edward's wife. 
"'Big Fish' is about Edward Bloom and the magical world he creates inside of his head and the conflicts that it causes in his real life, and it also dabbles in finding the importance of family," Dodge said. "In the simplest of terms, it shows you how to make seemingly ordinary things extraordinary."
Dodge explained her character's role in the show. 
"Sandra is first and foremost a mother and a wife to Will and Edward, but she is a lot more than that," Dodge said. "She is the peacemaker in the family, and she tries to kind of mediate the conflicts that Edward Bloom's imagination is causing in his relationship with his son. She knows that Edward isn't going to budge in his position with everything, and so she tries to help Will to understand Edward's perspective. She's trying to help Will to understand that there's more to life than statistics and logistics. I think she really represents love, and passion, and all those good things, and she kind of brings that with her throughout the show and tries to keep the peace in the family."
Dodge said that missed rehearsals have impacted the energy level of cast and crew members in "Big Fish". 
"Throughout the rehearsal process, the motivation has kind of been low, but we missed six rehearsals because of the snow days and that was really tough," Dodge said. "I am also the dance captain and co-choreographer, so I see the energy level and the energy is not there right now, but I think [once we approach show week] the energy level is going to skyrocket."
Since the cast will be fully masked throughout the entire show, masks have limited the ability to use facial expressions on stage. However, Dodge said cast members have found other ways to show their emotions while performing. 
"With the masks, you can't see half of the face, and I feel like that one of the most expressive parts is the mouth because you can smile with your mouth," Dodge said. "We've been really working to rely on our bodies to show what we're feeling and what we're trying to portray as characters and individuals in the story."
Dodge explained what she loves about performing.
"I get to be whoever I want to be in real life but can never find the courage to," Dodge said. "I get to be really confident on stage, or not confident, and I've found that it's a really good outlet for me. It's an escape because whatever I'm feeling in my everyday life, all the sad emotions, I can put that into my sad songs. And then when I want to be the star, I guess, or have my moment, I can put that into my dancing numbers. You take from your personal experiences and put them on stage, and really there's no better way to get your feelings out, in my opinion."
Dodge said performing allows her to connect with people off the stage.
"That connection with the audience to your personal feelings, and the music and the dancing, there's no better feeling in the world," Dodge said.
Sophomore Liam McCann is an ensemble member in "Big Fish." McCann said his job is to play the background roles.
"I'm a part of the ensemble which is basically a group of people who are not in the lead roles who do a lot of the dancing and backup vocals," McCann said. "The ensemble also plays a lot of the minor roles and the background characters."
McCann explained the plot of the musical.
"'Big Fish' is basically about this guy who has a son and his entire life tells his son about his life through fictional stories with some sort of realism," McCann said. "Towards the end of the father's life, Edward, which is considered the present [time] in 'Big Fish,' he starts to deal with the consequences of his son who at this point is estranged. When the son finds out his father is really sick, he tries to make amends with Edward. It doesn't go super well and we basically just witness them fight and we see the stories told [in the past]."
McCann said the biggest challenge of the experience is learning and retaining all of the material.
"The biggest challenge is getting everything down," McCann said. "There's a lot of choreography and a lot of vocals to memorize. It's not necessarily difficult, but it's a lot and it can take a while to pick up properly."
McCann said he feels like he and the other cast members are a family.
"My favorite part of performing is definitely feeling like I have an entire family up there on stage performing with me," McCann said. "Every single one of the cast members are amazing people and just so much fun to be around and spend my afternoons with."
Doors will open at 6:30 p.m. and curtains will open at 7 p.m. Tickets can be purchased at www.wariortheatre.org at $12 for in-person adults, $8 for in-person students and seniors, and $8 for live stream tickets.
Your donation will support the student journalists of Omaha Westside High School. Your contribution will allow us to purchase equipment and cover our annual website hosting costs.
About the Contributors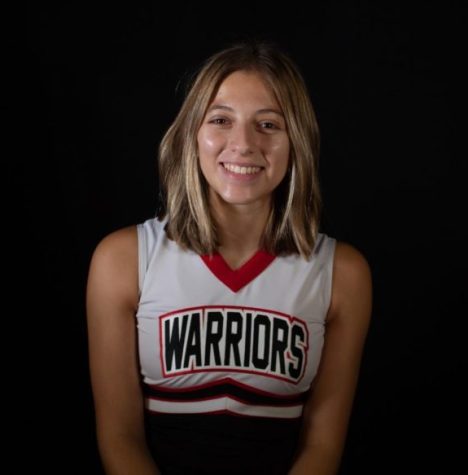 Ainsley Meyerson, Wired Co-Editor in Chief
Hi, my name is Ainsley Meyerson! I am a Co-Editor-In-Chief for Westside Wired this year. I am currently a senior and this is my fourth year on Wired. A...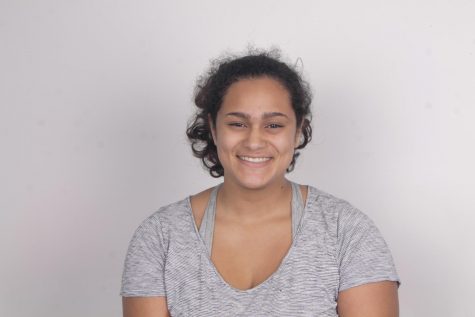 Audrey Persaud, Photography Chief
Hi my name is Audrey Persaud! I am the Photography Chief. I am currently a senior and this is my third year in journalism. If you have any questions or...