Westside Prepares to Make Change in Assistant Superintendent
With the retirement of long time employee Dr. Enid Schonewise, Westside began looking for a new assistant superintendent of Human Resources and District Operations. Through a rigorous selection process, the district eventually decided to hire Dr. Andrea Haynes, principal of Harrison Elementary. This change has left many Westside community members wondering what Haynes will do for the district. Westside Superintendent Mike Lucas said that she will make many positive changes in the district.
"She will help to continue to remove obstacles for our staff to help create even more of an efficient and effective working and learning environment," Lucas said.
Haynes was one of 28 applicants and had lots of competition during the selection process.
"We had a deep and talented applicant pool that consisted of 28 total applicants, 15 of which had doctoral degrees and 23 of which live or work in Nebraska," Lucas said.
Haynes said she understands the responsibilities of this position and has several new ideas to bring to the table.
"I hope to provide solid leadership, strategic direction and carry out my administrative duties in such a manner as to enhance the performance and morale of all of our district personnel," Haynes said.
Lucas said he does not expect Haynes to go back on positive changes made by Schonewise.
"Dr. Enid Schonewise, who is retiring, has implemented many great programs and processes and we will continue on with those," Lucas said.
Haynes said she has lived in Omaha for most of her life and has created both a long list of successes in her own education and an extensive résumé in the field of education. 
"My career in education began when I was 20 years old, and I applied to be a teacher-aide at an elementary school in my neighborhood," Haynes said. "After a couple years of supporting students and teachers in that position, I decided I wanted to be a teacher, and, after graduating with a teaching certificate from College of Saint Mary, I spent my teaching years at Kellom Elementary over on 24th and Paul St."
However, Haynes said her personal education didn't stop there. 
"After teaching for five years, I made the decision that I wanted to support teachers and students on a larger scale," Haynes said. "I pursued two master's degrees: one in Early Childhood Education and one in Educational Administration."
Haynes said she plans to work closely with staff to find a solution to issues around the district. 
"My experiences as a teacher-aide and a teacher were the most valuable for understanding the needs of a district and the needs of students," Haynes said. "Although I value central office leadership, it is my belief that our staff members who work directly with students each day hold the answers to many of the toughest challenges we are faced with each year."
About the Writer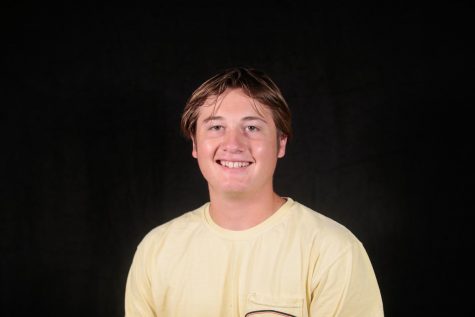 Peter Collins, Wired Staff Writer
What's up, my name is Peter Collins! I am a staff writer for Westside Wired this year. I am currently a senior and this is my fourth year on Wired. A...