Esports Opportunities Beginning to Arise for Westside Students
There's no question that the Esports industry, the organized competitive play of video games, is starting to gain some serious traction. Several colleges have started their own esports teams that supply scholarships for high school students who are good enough to play at the collegiate level. Assistant Superintendent Mark Weichel said the opportunities that esports offer are not something to turn a blind eye to. 
"[Esports offer] the same great benefits you get out of traditional sports," Weichel said. "Competition, team building, camaraderie, knowing how to win, knowing how to lose, how to work for something that is hard to achieve, being a part of something bigger than yourself, being able to take feedback [and] knowing your role amongst a larger group of people."
Because of the benefits that the sport offers, new opportunities are arising for Westside students. Thanks to Prairie STEM, a local tech-promoting organization, students will be able to compete in tournaments for several video games, and will even have the chance to win prize money. Tournaments will take place every few weeks over the next few months, and include Rocket League, Smash Ultimate and Fortnite. On top of this, Weichel said an esports team is in Westside's near future. 
"We are in the initial planning phases of starting a team or teams," Weichel said. "We would love to have some teams up and running in the fall. League of Legends, Rocket League, Fortnite and Madden are a few of the games we have talked about."
Weichel said he and his colleagues see the program having a real influence on many students at Westside.
"It really came about through conversations in senior leadership with Dr. Lucas, Dr. Schonewise, and myself," Weichel said. "We talked about how this is a growing trend in the country and could serve a number of our students. From there, we have had great conversations with administrators at the high school about what this might look like."
Junior Chase Kroeger said he is definitely interested in esports and understands the value of the industry.
"I think esports are extremely important because most people have an equal chance of being great," Kroeger said. "I find competing very fun, especially when it's against friends."
Kroeger said competitive video games are playing a big role in our society and will continue to throughout the global outbreak of COVID-19.
"I enjoy the fast-paced nature of video games and it allows me to spend time with my friends, even during a pandemic," Kroeger said.
Weichel said he is hopeful that the Esports industry will soon make an impact on the Westside community.
"The details are still being worked out," Weichel said. "In time, I would love to have an intramural and a competitive side to this program."
About the Contributor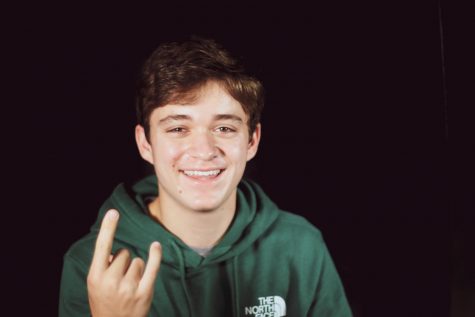 Benjamin Kutler, Wired Managing Editor
Hi, my name is Benjamin Kutler! I am a Managing Editor for Westside Wired this year. I am currently a junior and this is my third year on Wired. If you...