Westside Reflects on Difference in Omaha District Candidate Choice for Presidential and Congressional Election
Nebraska, like Maine, has the ability to split its electoral college votes between two candidates during presidential elections. After voting concluded on Tuesday, Nov. 3, Omaha's district ended up contributing a single electoral vote to Democratic candidate Joe Biden, while the rest of Nebraska contributed four electoral votes to President Donald Trump. However, in Nebraska's congressional election, Republican candidate Don Bacon won. AP Government instructor John Preister said this disconnect in partisan loyalty didn't surprise him. 
"I think when you look at this last campaign cycle, it reflects [some] very typical thoughts and sentiments of Nebraska's voters, [and] traditionally in the past, Nebraskans tend to buck party lines a little bit," Preister said. 
AP Government student and senior Eliot Gray said that he agreed with Preister. 
"Cities tend to lean blue, and Omaha is this urban center, which makes Omaha into this one swing electoral vote," Gray said.
Despite the presidential choice being typical, Gray said he thought the motivation behind the congressional election was different.
"I think voting for Biden and not Eastman in the congressional serves to show how people are really anti-Trump," Gray said. "It's got to be either Democrats who favored Bacon over Eastman because they thought she was too radical, or Republicans who voted for Bacon but not Trump. It's probably a combination of both."
Preister said he thinks this disconnect is a testament to the open-mindedness of Nebraska voters.
"Nebraska is viewed as a Republican state and very conservative, but we don't like to be put in a box," Preister said. "I think Nebraska voters, more so than other voters across the U.S, are very good at looking for what they want in an individual."
Gray said he just sees it as typical behavior from a big city.
"It says that Omaha is a city, like any other city, and cities tend to lean blue, more so than rural areas," Gray said.
Preister commended Nebraska for being moderate and not choosing candidates based only on party.
"I think it says that they're willing to listen to individuals and they truly reflect on what their leaders are doing," Preister said. "They don't rubber stamp that they're a democrat or republican. Our officeholders, we kind [of] look at [them] and what they've done."
Image via: https://electoralvotemap.com/which-states-split-their-electoral-votes/
About the Writer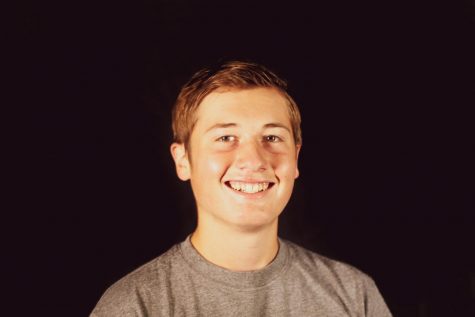 Peter Collins, Wired A&E Editor
Hi, my name is Peter Collins! I am the Arts and Entertainment Editor for Westside Wired this year. I am currently a junior and this is my third year on...