Westside's Colosseum Unveils New Website
As of Nov. 3, Westside's Colosseum has released a new website where users are able to sort through and purchase items from the store online. Seniors Jordan Lovely, Anna Schmillen and Angelina Wassenaar took part in the creation of the new website. 
Lovely said that the old website wasn't beneficial to the store and needed improvements.
"It was very unorganized and nobody kept up with it, and so it just went down the drain," Lovely said. "Not many people knew about it, [so the website] didn't bring up sales. [The new website is] a lot more organized, like, a lot more, and we're actually keeping track of inventory and stuff." 
Lovely said that the site is part of the annual DECA marketing project, and the club hopes to bring the website to the state competition later this year.
"It's part of our marketing project this year, [and] we're going to hopefully take it to [state], if [we have] it this year for DECA," Lovely said. "So, we kind of just had to find a program to create this website through and just figure out all of the stuff that goes along with it."
Schmillen said the new website uses a program called Clover to sort through sold inventory. 
"We used our thing from Clover, which is our program that tracks inventory that's in the store and tracks inventory that's online, so if someone buys something online, it takes something offline and also in the store," Schmillen said.
Schmillen said the new website will be more informative for customers and more organized for staff.
"It's going to bring in a lot more inventory and a lot more money, because a lot of people come in and they're like, 'when are you open?' but they don't know," Schmillen said. "Because we're student-run, when our students [have open mods], that's when they're supposed to work, but it always varies if people show up to work. This will help people know that there's always going to be something online that they can always order from whenever."
Schmillen said that the process of creating the website was not easy.
"It was very stressful," Schmillen said. "It's going to take a lot of trial and error for the first, maybe, two months to see how it goes."
While Schmillen said the creation of the website was a challenge, Lovely said getting students to work in the store and fulfill the orders made through the website is the most difficult part of selling through the Colosseum.
"It's all student-run, so we have to have people willing to [work] it, and that's one of the toughest parts," Lovely said. "People willing to stay after school, package orders, stuff like that."
To visit the Colosseum's new website, click here.
Your donation will support the student journalists of Omaha Westside High School. Your contribution will allow us to purchase equipment and cover our annual website hosting costs.
About the Contributor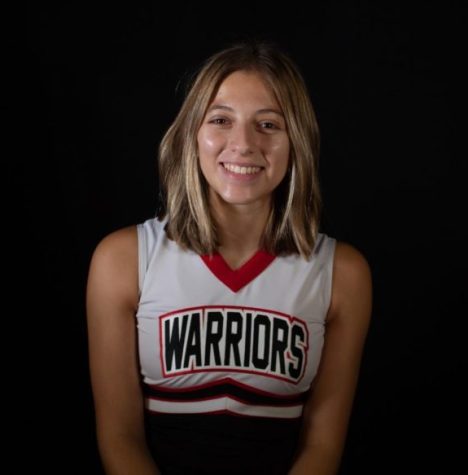 Ainsley Meyerson, Wired Co-Editor in Chief
Hi, my name is Ainsley Meyerson! I am a Co-Editor-In-Chief for Westside Wired this year. I am currently a senior and this is my fourth year on Wired. A...