Chicago Rapper, King Von Dead at 26
Chicago-native rapper Dayvon Daquan Bennett AKA King Von has recently died after a shootout in Atlanta at a nightclub. According to sources, the shooting took place in front of the nightclub around 3 a.m. after an altercation between King Von's and Savannah, GA, rapper Quando Rondo's crews. Two officers allegedly tried to stop the shootout, but received and returned fire in the shootout. Many of King Vons songs Crazy Story, Crazy Story Pt.3, and Took Her to the O, just started to blow up, making his mainstream popularity short lived, and Westside fans and listeners feel the same way.
"I'm sad, that was one of my favorite rappers, I listened to him alot and when I heard about [his death] it hurt me a lot. 2020 is a bad year all the way with all these rappers dying and coronavirus, RIP Von" freshman Laron Murry said.
Senior Alayshia White, a long time listener, was just given the news of King Vons death during the interview.
"He died, that's weird because my friend literally texted me about it right now saying 'he died'. I love his music, Took Her to the O and Broke Opps." White said.
Rumors circulating in the media are claiming King Von's death was an effect of beef between King Von's "ties" to the Black Disciples Nation gang, prominent to his Chicago neighborhood, "O-block," and Quando Rondo being a Rollin' 60s Crip. These claims are false, according to online interviews. Quando Rondo has denied his Crip affiliation around the beginning of 2020 and rumors of King Vons BDN affiliation are false; King Von earned his jail name "Grandson" due to the way he held himself like BDNs founder David Barksdale AKA King David.
Another rumor is that Atlanta PD shot and killed King Von along with two others. This claim has been denied by King Von's manager as well as the claim that King Von was armed during the shooting.
King Von being childhood friends with rappers Chief Keef and Lil Durk have fans on edge, especially on whether or not they look to avenge King Vons death. Atlanta authorities are still investigating the situation.
King Von dropped his album Welcome to the O on Oct. 31st before his death. You can listen to it on all streaming platforms.
About the Contributor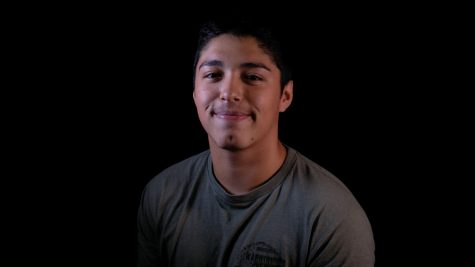 Nathanael E. Monjarez Macias Alvarez, Sports J Editor
Hi, my name is Nathanael Monjarez! I am a staff writer for Sports Journalism this year. I am currently a Senior and this is my second year in Sports Journalism....