Engineering And Technology Department Purchases X-Carve 3D Carving Machine
The Engineering and Technology department recently received their new X-Carve made by Inventables. According to Inventables Twitter, the X-Carve is a 3D carving machine, with intuitive software and unique materials that make carving easy and personal. Engineering and Technology instructor Paul Cross said he's excited to integrate the new machine into their curriculum. Cross said the powerful machine will be easy for students to use.
"It's all web based," Cross said. "So students can use their laptops to control it."
Cross said Engineering and Technology instructor David Shabram suggested that they get an X-Carve for the department.
"Mr. Shabram who came up here from the middle school had one at the middle school so he's familiar with it," Cross said. "He recommended it to us."
Cross said that he's looking forward to making cribbage boards with the machine, which is a card game played by moving small pegs around a board of holes that can be sold for profit.
"I'm really excited about making cribbage boards that we can sell at the craft fairs that are here at the highschool," Cross said. "Instead of spending 12 hours drilling all of the little holes, I can push go and walk away and in an hour and 24 minutes I have all the holes drilled."
Freshman Ben Karpf has taken the Woods 1 course and said that he's excited to try out the machine in his future classes. 
"I think it's cool that it can carve designs so smoothly and [it] is controlled completely by a computer," Karpf said.
Karpf said the new machine will make a positive impact on the Engineering and Technology Department.
"It will definitely make certain projects easier," Karpf said. "I can't wait to see what people will be able to make."
Cross said any students interested in trying out the technology in the department should sign up for one of the many Engineering and Technology classes offered at the high school.
About the Contributor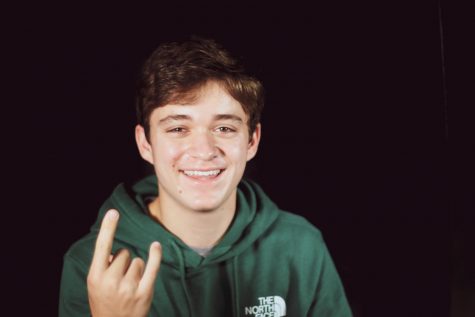 Benjamin Kutler, Wired Managing Editor
Hi, my name is Benjamin Kutler! I am a Managing Editor for Westside Wired this year. I am currently a junior and this is my third year on Wired. If you...