Westside Administrator Elaborates On Anonymous Student Survey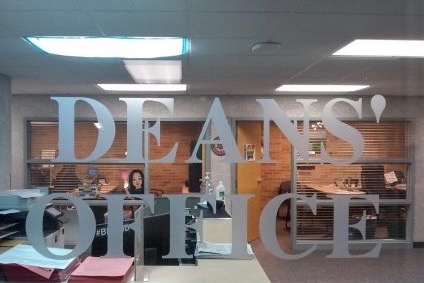 On Sunday, Jan. 26, Westside High School students were emailed and asked to fill out a student survey by Assistant Principal Lois Rasgorshek. Rasgorshek said that the survey results will help the district better connect  with students.
"[The survey] is something that the district uses to help determine if students are engaged in school," Rasgorshek said. "[The survey determines] the kind of experience they're having in school, if it's positive [or] if there's things we need to change."
The survey is  anonymous, and Rasgorshek said the company that developed the survey ensures that. She said she hopes this will encourage students to be honest with their results. 
"The survey that [students] took, Hanover Research is who gets all of the data," Rasgorshek said. "It goes in, it comes back and it doesn't have any email addresses at the beginning. This year was a bridge year from [using Gallup's surveys] to doing something different. I know [the school] is looking at re-doing [the student survey] before the end of the year."
Rasgorshek said that the school intends to make changes based on the survey. One example is "Warrior Check and Connect," a program launched a few years ago. According to Rasgorshek, the program was launched in response to the student survey. 
"We have done some different things, like Warrior Check and Connect a few years ago," Rasgorshek said. "If there was a student who didn't feel connected to an adult in the building, we went through as staff and looked at who was their homeroom teacher, or a teacher that they had. We looked for somebody that knew that student, that could connect with them."
According to Rasgorshek, these programs are independent from the individual survey results. This means that survey results are still anonymous, and "target" students for help from these programs are selected by homeroom instructors, not chosen by the survey.
"We used a different screener [for Warrior Check and Connect]," Rasgorshek said. "That's not the Hanover one, that's something that we do that staff answered about their homeroom students." 
Rasgorshek said that in previous years, she's been happy with the results of the survey and the progress made using it.
"I think it made the adults in the building more aware of our interactions with students," Rasgorshek said. "It made the adults think a little bit more about being sure that we have positive interactions with students every day and being someone who was there for kids."
Sophomore Trevor Borchers said that he believed the survey was not very meaningful.
"I didn't think it had any particular purpose, but I was fine with it because it didn't really take up too much of my time," Borchers said. "I just filled it out because i didn't have anything better to do." 
Your donation will support the student journalists of Omaha Westside High School. Your contribution will allow us to purchase equipment and cover our annual website hosting costs.