German National Honors Society Modifies German Club Meetings
Westside's German club has not had much success in the past with receiving large turnouts at their events. With members of the new German National Honors Society planning different meetings every month, the student turnout of meetings has gone up. German instructor Melissa Roth said that the German National Honors Society has modified the German club so that meetings are now more consistent and students are better aware of them. 
"Before [German instructor Amber] Hollenbeck and I got to Westside, I think [German club] was prominent, however, in the past six years we've had very few German club [meetings]," Roth said. "We wanted to do German National Honors Society so we could revamp German club and make it more of an activity that German students and students outside of German could come and enjoy."
Senior Isabel Headlee, a member of the German National Honors Society, said that the group is responsible for planning German club meetings.
"[When German National Honors Society prepares to host a monthly meeting], I [meet] with Hollenbeck and Roth and we [go] over everything we [need for the activities involved]," Headlee said. "[The honors society] coordinates when we're going to have a club meeting [and determines what each person needs to do to contribute to the meeting]."
Roth said that the club focuses on providing students a place to be able to socialize and connect with other German students.
"[In] German club we don't focus on the German language, we focus more on just getting together outside of class and having fun," Roth said. "In the future, we'll try to have more [meetings] that have to do with Germany and their culture. We want to have a place where people can [spend] time [with other German students] and get to know one another outside the classroom."
Junior and member of German National Honors Society Odessa White said that students should join German club and attend the events because of the various activities that they host.
"I think [others should join German club] because the meetings [are fun] with a wide range of activities that [relates] back to [the] traditions or culture of [Germany]," White said. "[People not taking German at Westside can come to meetings] if they are invited by a friend [that is in any German course]."
Headlee said the activities they have done so far this year include making German ice cream, decorating pumpkins and decorating cookies.
"For the first meeting, [German club] made spaghetti eis, which is [a] traditional German ice cream," White said. "[At the second meeting which was in] October, [our club decorated] pumpkins and [watched] a German horror film. [At this meeting, we decorated cookies]. We try to do [meetings] once a month."
Roth said that meetings have been more enjoyable for students since their peers plan and arrange the events.
"This year it's been really fun because we have more students coming to German club [than in the past]," Roth said. "In the past, we've had maybe one or two, four or five students show up, but I think it helps that [this year] we have juniors and seniors who are planning it. It motivates more students to come because they know their peers are the ones who put it on."
About the Contributor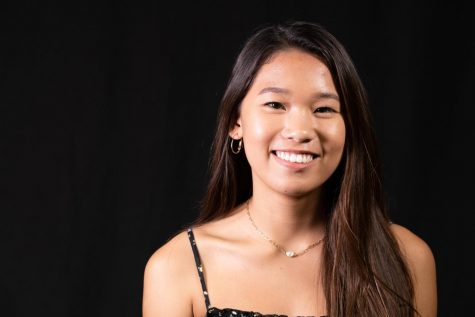 Olivia Villotta, Wired Staff Writer
Hi my name is Olivia Villotta! I am a staff writer for Westside Wired this year. I am currently a sophomore and this is my first year on Wired. If you...