Student Shares Process Of Creating Student Advisory Committee
Hang on for a minute...we're trying to find some more stories you might like.
After the past few months, the Westside School Board made the decision to create a Student Advisory Committee for the second semester of the 2019-2020 school year. This decision was made to allow students to give Westside administrators their perspective on the decisions made by the Westside School Board. Different incidences that occurred last year within the school district helped influence senior Eddie Schweikert to write a letter to the school board sharing many common worries about changes that had been happening to Westside High School. 
"[At the] end of last school year [students] weren't happy with the school board and the district [as a] whole," Scheikert said. "I emailed the school board to express my concerns [and] I got 50 other students to sign [the] letter. [I also] met with school board members [to talk], and I realized through the end of that meeting that a lot of my concerns would [have] been solved if I heard [the school board's] perspective [in the first place]."
Schweikert said that Westside Superintendent Mike Lucas agrees that the district should do its best to fit students' needs.
"Something that stood out to me at that meeting was with Dr. Lucas [and] that he said that a school can be thought of [as] a business and that students are [customers]," Schweikert said. "If the [customers aren't] happy, the business is doing something wrong."
Schweikert said the school board created a committee so that the students and the board could better communicate with one another.
"[At the] start of [this] school year I made a proposal to the school board for a student advisory committee," Schweikert said. "From there they amended some policies previously to allow it, and [then they] set up applications. The committee that was created [allows] better means of communication for students and the school board."
Lucas said that the school board believes student perspectives are important to consider in decisions the board makes.
"I have always appreciated the importance of students within our school system," Lucas said. "Without students, we don't have schools. It is important for [administrators] to keep students in mind."
Schweikert said students who would like to make a difference within the district should fill out an application.
"I was concerned too many people weren't applying, so I [spread the message about student advisory board applications on] Snapchat and Twitter," Schweikert said. "All the spots [on the student advisory board] are filled for this year, but for next year, if you really think you want to make a change and you're voice to be heard, you should definitely apply because the district would be happy to hear from you."
Lucas said the student advisory board will meet monthly to discuss each other's perspectives.
"The Board of Education's Student Advisory Board is made up of eight students from WHS," Lucas said. "This advisory board is a group that will allow our board of education to have monthly communication with the student body. This group will meet once a month from December through April with the board of education to share their student perspective on Westside Community Schools as well as learn from the board's perspective what our district is working on."
Lucas said that the student advisory board does not vote, however, they can offer their advice on what should be changed to further benefit students.
"Students on the board or superintendent advisory councils won't actually vote to make decisions," Lucas said. "Instead, they will offer input from the student perspective on initiatives we need to work on [and] improvements we need to make. Their input and perspective can help our board of education make decisions."
Lucas said that he is excited to hear students' perspectives regarding what they can offer for the district.
"I am excited for this venture,"  Lucas said. "[I] look forward to being around some awesome students and learning from them."
About the Contributor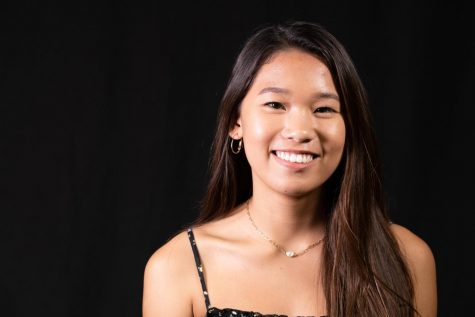 Olivia Villotta, Wired Staff Writer
Hi my name is Olivia Villotta! I am a staff writer for Westside Wired this year. I am currently a sophomore and this is my first year on Wired. If you...