Westside Board of Education Introduces New Student Advisory Council
Sophomore, junior and senior students at Westside High School have the opportunity to register in the newly-introduced Student Advisory Council (SAC). Westside High School Principal Jay Opperman sent an email including an informational packet about the council, which described the purpose of it.
"[The purpose is to] create an avenue of communication between the Board of Education and the student body, to provide Board members with student perspectives, and to provide a forum for open discussion between Board members and the SAC," Opperman said in the email.
The Board of Education will meet with the SAC once a month to get student input on decisions being made. Up to eight students can serve on the council, and applicants must have a minimum of a 2.0 grade point average and be in good standing determined by Westside Superintendent Mike Lucas. The Westside Board of Education will vote on which applicants will be accepted to serve. Students who are accepted to serve on the council for the 2019-20 school year will only serve for second semester of the school year, but students accepted for the 2020-21 council will serve a full-year term.
"[The administrative board] really just wanted to create a line of communication directly between students and the board of education to give input and to have a more direct contact," Opperman said. "I think it's always good when you provide voice, so even among our administrative team here at [Westside], we don't have a formal method, but I feel like we have good interaction with students and we try and create communication with students. I would say this is just trying to set up a similar thing."
Opperman said the SAC is a way for Westside administration and Westside High School students to communicate since administrators don't see the students on a daily basis.
 "For the board of education, they don't interact with students on a daily basis like one of the administrators, counselors, or teachers at the school does, so it creates a way that there can be some communication directly between the board and the students," Opperman said. 
Lucas said that the board of education came up with the idea of the SAC to connect better with Westside students.
"[The board of education] wanted to have more of a connection with their high school students," Lucas said. "As elected officials, our board of education has a lot of accountability to our taxpayers, to our teachers and staff, and they wanted to have a line of communication between the student body as well." 
Lucas said that the First Friday Feedback meetings were also created to increase communication between board members and students, similar to the SAC.
"Those were the two strategies that the school board wanted to use this year to increase their interaction with students; First Friday Feedbacks and the [SAC]," Lucas said.
Lucas said that he hopes the SAC will make the students feel more included in decisions being made in their district. 
"I hope it will allow the students to feel like they have a little more knowledge about their school district," Lucas said. "I [also] hope it will encourage more involvement with decisions and policies that go on at the board level, and that the students will feel more appreciated and part of the system."
Westside Board of Education member Adam Yale said that the SAC is a way for the board to get to know students and listen to student opinions.
 "The board of education is always interested in learning what students think about a whole array of aspects of the district," Yale said. "We tried some ways over time, but we want to get to know students better and hear more student perspectives."
Yale said part of the reason for the creation of the SAC was that many students had proposed some sort of communication between the board and students in previous school years.
"There were several students who reached out to us last year who were interested in what the board does, why they do it, and why they make certain decisions," Yale said. 
Students selected to serve on the SAC are expected to:
Serve as a liaison between the Westside High School student body and the Board;




Be available during the term on the SAC to meet once a month (typically on a Monday) from 5:45 p.m. to 6:30 p.m. at the ABC Building with Board members prior to the Board's meeting, and ideally also attend the Board of Education meeting that follows;




Be prepared at the monthly SAC meetings to learn about the District and provide input on a variety of student-related topics;




Maintain professionalism, adhere to Board policies, and represent the student body and the District in a manner that considers the interests of all students; and

Nominate and vote on a SAC chairperson, vice-chair and secretary.
If interested in applying, submit your application to Lucas at [email protected] by Wednesday, Nov. 20. 

Your donation will support the student journalists of Omaha Westside High School. Your contribution will allow us to purchase equipment and cover our annual website hosting costs.
About the Contributor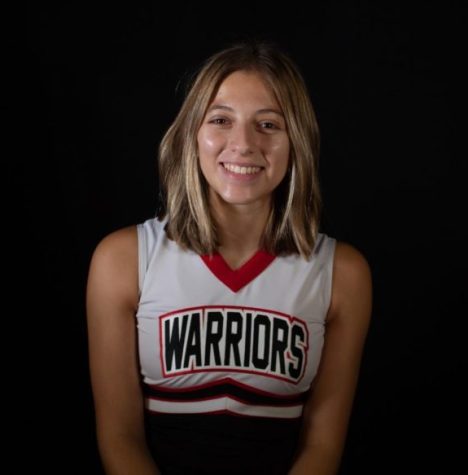 Ainsley Meyerson, Wired Co-Editor in Chief
Hi, my name is Ainsley Meyerson! I am a Co-Editor-In-Chief for Westside Wired this year. I am currently a senior and this is my fourth year on Wired. A...