Head of Westside High School Counseling Department Steps Down
Westside High School Counselor Vicki Londer recently stepped down from her position as head of the Counseling Department. In an email sent to Westside High School staff members today, Friday Oct. 25, Westside High School Principal Jay Opperman explained the situation.
"Vicki Londer has stepped down as school counseling department leader at Westsid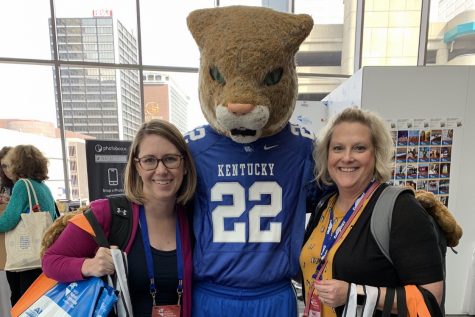 e High," Opperman said. "This move will allow Vicki to focus on her strength areas including college and school counseling."
Londer said that this was a difficult but necessary decision for her to make.
"It's one of the hardest decisions I've ever had to make," Londer said. "But sometimes you just have to step back for the betterment of an organization and for me to be able to be better for my students."
Opperman said in the email that he and Assistant Principal Lois Rasgorshek will work alongside Westside High School counselors in order to best support students.
"Lois Rasgorshek and I will be working together with all of our counselors in the coming weeks to make sure all students are supported and we provide them the best opportunities possible both here at WHS and after they graduate," Opperman said.
Londer said that all of the duties she was responsible for as head of department began to negatively affect her.
"I felt like I was doing everything halfway and not able to give 100%," Londer said. "I was becoming very short in responses and struggling to deal with everything coming at me at once. I wasn't happy; which was impacting others around me [and] it was impacting my health."
Londer said her true passion is helping students, especially with college, but she felt as though her position made it hard to do so. By stepping down from her position, she said she will have more time to focus on her students. 
"I want to do the college piece and I want to make that better for students and provide more opportunities," Londer said. "I want to be here for my students, [but] it's hard to be here for someone else when I have nothing in my own bucket, I have nothing to give." 
Londer said that there has not been a specific candidate chosen to fill her position, but the counselors within the department, Opperman, Rasgorshek and herself will collaborate to ensure the department's success. 
"Right now I'm still doing things because we're in the middle of things and I'm not letting anything drop," Londer said. "Mr. Opperman and Ms. Rasgorshek if I need help with something, they're there, but we're going to meet next week as a department and and just kind of say there are some things I'm going to keep, and then just maybe other people will take on roles. There will probably be one contact person, we're just not sure what that will look like right now."
Your donation will support the student journalists of Omaha Westside High School. Your contribution will allow us to purchase equipment and cover our annual website hosting costs.
About the Contributor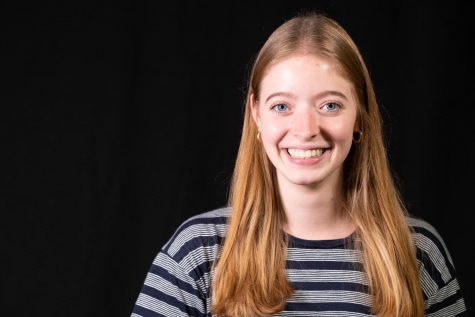 Claire Benson, Wired Co-Editor-In-Chief
Hi my name is Claire Benson! I am the Co-Editor-in-Chief for Westside Wired this year. I am currently a senior and this is my third year on Wired. If you...