Loveland Neighborhood Sees Progress Of Ridgewood Avenue Construction
Many residents in the Loveland neighborhood are familiar with the seemingly never ending construction occurring on Ridgewood Avenue. The street has been a dirt road with potholes for many years, however, the neighborhood is now dealing with the construction and resurfacing of it which has been going on since the beginning of the summer. Paul Nelson, a resident of Ridgewood Avenue, spearheaded the project and helped his neighbors come to terms with the construction and prices. Nelson said that the project has taken a long time but it is absolutely worth it to make the neighborhood safer for cars and children, especially. 
"[The road is now] really nice and they just poured concrete last week and it's actually a lot safer," Nelson said. "There are curbs and the street is actually narrower than it was before because without curbs, people started driving everywhere and there was no real edge to the street. So if you were walking down Ridgewood and a car came by, then they could accidentally just drive right onto the sidewalk and hurt somebody. That was probably the number one reason to do it."
City Engineer for the Public Works Department Todd Pfitzer stated that there are many more qualifications for a standard street now than there were back in the 60s when Ridgewood Avenue was constructed.
"[If I have to go and put in a road now] I have to put in storm sewers, sidewalks, curb and gutters," Pfitzer said. "I have to build eight inch thick concrete streets with curbs and all of those things."
An issue that has surfaced with this project is that all of the homeowners on Ridgewood Avenue have had to pay 50% of the price of the new road, and the city taxpayers paid the other half. Pfitzer explained that this is due to all homeowners on newer streets throughout Omaha paid the street cost when they bought their houses. Ridgewood Avenue got annexed to the city of Omaha, after the street rules were developed, so the original homeowners did not have to pay the price but now the city cannot pay for the whole cost of the construction. Pfitzer says that 50% is not perfect but it is a reasonable compromise.
"The city is using this 50% as an incentive to say 'look, we recognize that this is tough for you. You move in, the street wears out and you expect the city to fix it. You find out that they are not, that's a tough situation. The rest of the taxpayers in Omaha will pay for half and you're going to have to pay for half,'" Pfitzer said. "That's kind of the compromise that we have reached."
Another issue with the season long construction was the recent start of the school year. Many families along Ridgewood Avenue have children that go to Loveland Elementary School, and the construction on the sidewalk is dangerous for children to be near, so some students have had to take alternate routes to school. Loveland resident and parent Melissa Gerard said that the construction has affected her son's walking route to school.
"[The construction] has absolutely [affected my son walking to school]," Gerard said. "He is not able to walk to school in that direction. He still walks but he has to go an extra block and a half or two blocks to get around it."
Resident Kayla Hawkins stated that many of her neighbors cannot reach their driveways due to the construction that has caused a lack of parking and accessibility to Ridgewood Avenue.
"The [rest of the neighborhood] has been parking on Woolworth and Hickory Street [because they can't get to their houses]," Hawkins said.
Construction for Ridgewood is projected to be completely finished with concrete, new pipes, curbs, sewers and gutters during mid October.
Your donation will support the student journalists of Omaha Westside High School. Your contribution will allow us to purchase equipment and cover our annual website hosting costs.
About the Contributors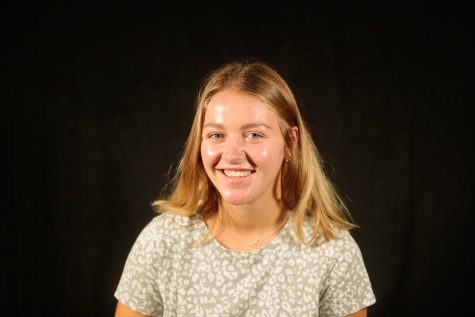 Charlotte Murphy, Social Media Coordinator
Hi, my name is Charlotte Murphy! I am the social media coordinator for Westside Wired this year. I am currently a senior and this is my fourth year on...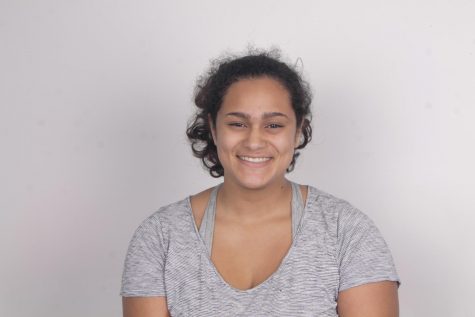 Audrey Persaud, Photography Chief
Hi my name is Audrey Persaud! I am the Photography Chief. I am currently a senior and this is my third year in journalism. If you have any questions or...