Westside Individuals Reflect On Homeroom Volleyball Tradition
Homeroom volleyball has been a tradition at Westside High School for numerous years, taking place during the beginning of every school year. Counselor Ted Dondlinger said that he believes the event has quite the history at Westside. 
"There's a trophy that has teams from the 19[80s]-90s," Dondlinger said. "Homeroom volleyball has been going on for quite a while."
Department Chair for health and physical education, Sally Shepherd, said that homeroom volleyball has dwindled in size since she began her career at Westside.
"This is my 24th year, and I think we've had it all of those years," Shepherd said. "It used to be really, really big. Every homeroom competed, and we did a double-elimination bracket but it's grown smaller over the years." 
Shepherd said that she thinks homeroom volleyball is a good team-building activity for students but some take it a bit too seriously.
"It's just homeroom volleyball at Westside," Shepherd said. "It's not the hunger games, you're not going to get any rewards for this. It should just be about having fun and getting to know people."
The tournament is a single-elimination, regulation game of volleyball. Each year, one homeroom is crowned champions. During the 2018-2019 school year, Science Instructor David Bulin's homeroom won the competition. 
"We never go into it trying to win, we try to play at least two games," Bulin said. "Last year, we were playing down low and we thought that it would be great if we won, but [we thought] 'let's just have fun'. We kept doing well."
Bulin said that he thinks students enjoy homeroom volleyball because it is a good alternative to the regular sitting in homeroom.
"Especially first thing in the morning, if you're tired, you get up and do a little bit of activity to get you going, and I think they like that," Bulin said.
Bulin said that his homeroom will not be competing this year but will be back and ready to compete in the future.
"We'll come back next year and win [the competition]," Bulin said.
About the Contributor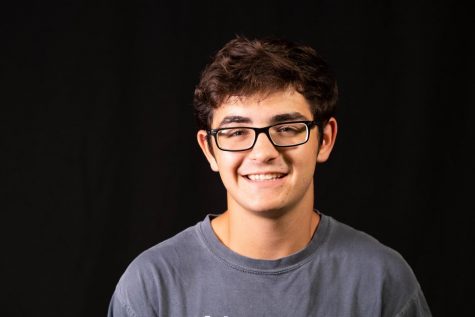 Zev Gordman, Wired Sports Coordinator
Hi, my name is Zev Gordman! I am the Sports Coordinator for Westside Wired this year. I am currently a junior and this is my third year on Wired. If you...