Students Create Lawn Service Business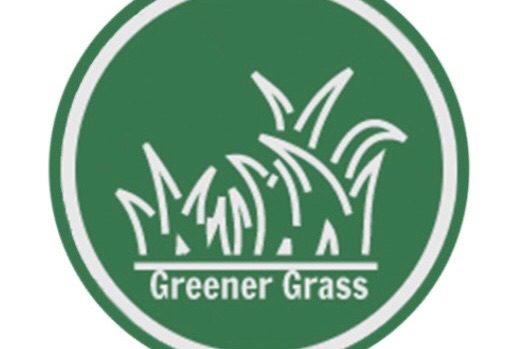 Juniors Hunter McKay, Jack Kinney and Bryson Wood have recently established a lawn service business known as Greener Grass. McKay, Kinney and Wood plan on operating the business year round, providing various services such as mowing lawns, mulching, landscaping, power washing, laying down grass, tidying lawns, party cleanups as well as shoveling snow, raking leaves and planting flowers.
"Anything to do with a lawn, we do," Kinney said.
Wood said prices for their services vary on which type of job they will perform.
"Most of [the prices] depend on the yard and what we're doing," Wood said. "It varies if we're doing pick-up, if we're doing mowing, if we're doing mulching, pretty much whatever. It's all within a certain scale."
McKay said that the business has two categories for jobs, big and small, and they experience both of these on a weekly basis.
"We usually work about one to two big jobs a week, and we usually do around five small jobs like lawn mowings," McKay said. "Big jobs are usually mulching and yard cleanups and stuff like that."
Wood said the business began with him, Kinney and McKay wanting to earn a small profit.
"It really just started with we just wanted to make a couple extra bucks, and then we went out one or two weekends in a row and there was actually some money to be made here," Wood said. "There's an actual legitimate opportunity for us to do well here."
Kinney said once they released an ad and got the word out, business started taking off.
"We use an app called nextdoor and we put an ad on there that said 'hey, we're a bunch of students looking to do some jobs,'" Kinney said. "About five minutes later we had some people contacting us asking us to do a job."
Wood said one priority for the business is providing quality and personal service throughout each job they complete.
"More often than not, it's usually on a day to day basis, we're always getting calls and emails from different people that are contacting us and asking us to go work," Wood said. "One thing that's really big that we make sure we do is to go out and give a personal estimate to all of our clients, so we first go to everyone's house, look at their yard, talk to them about what they want done, and give them an estimate then price wise."
In order to operate year round, Wood said they need to put money back into the business.
"We want to make sure that we put money back into the business so that we can save up for equipment so that we'll be able to work through the fall and the winter with snow blowing and stuff like that," Wood said.
Kinney said his main goal for the business is not only to grow it, but to learn valuable and applicable lessons from it, too.
"My main [goal] is to grow [the business]," Kinney said. "It's probably not going to make a ton of money, but just having some experiences and preparation before I go off to college [will be beneficial]. I think it's vital that I'm not just learning in school, I'm applying the education I receive here to the real world, because I think that's valuable for getting into college."
Wood said that he hopes younger members of the community will continue the business and maintain the customer base they have created.
"One thing we like to do on bigger jobs is bring in other people just as hire-ons from job to job," Wood said. "One thing that I thought of is that possibly talking to younger kids in the future that would be willing to either continue the business or be interested in picking up where we left off. Maybe it's something that we could continue to do and keep in the community and keep that customer base even if we're not necessarily the ones running it."
To contact the business for various lawn services, you can reach them at [email protected]
Your donation will support the student journalists of Omaha Westside High School. Your contribution will allow us to purchase equipment and cover our annual website hosting costs.
About the Contributor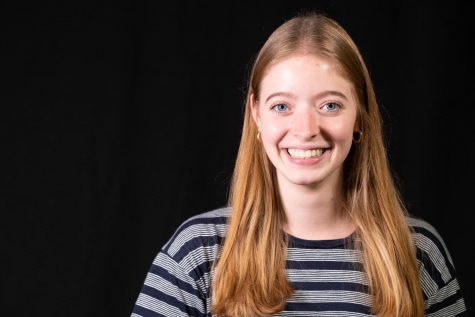 Claire Benson, Wired Co-Editor-In-Chief
Hi my name is Claire Benson! I am the Co-Editor-in-Chief for Westside Wired this year. I am currently a senior and this is my third year on Wired. If you...