Westside Students Offer Advice for Preventing Sunburns
Hang on for a minute...we're trying to find some more stories you might like.
Sunburns can be an issue many students experience during the spring and summer months, especially if they are participating in sports or other activities.
Senior Dan Vermillion was badly sunburned while on the DECA Nationals trip to Orlando, Florida. Vermillion said he forgot to apply sunscreen and suffered from second degree burns because of it.
"I just got a really bad sunburn on my feet and I got second degree burns that started blistering," Vermillion said. "The day I got it, we had to go to Disney World and we were walking all over the place. I was limping [the whole time and] walking hurt really bad."
Vermillion said he was able to recover and there was no permanent damage caused by the sunburn however, it interfered with the trip.
"The heat was terrible, taking a hot shower was really hard," Vermillion said. "I took cold showers [while I was there] and it wasn't fun, but I had to do it or my feet would just blister up even more."  
Vermillion said he regrets not wearing sunscreen and recommends others use it.
"Make sure you put sunscreen everywhere," Vermillion said. "You'll regret it if you don't and you will get blisters."
Similar to Vermillion, freshman Mitchell Fehr has also experienced uncomfortable sunburns. Fehr plays soccer during the spring, which has caused him to spend a large amount of time in the sun and receive multiple sunburns because of it. Fehr said putting on sunscreen is the best approach to avoiding a sunburn.   
"If [the sunburn] is peeling [it] hurts a lot and it just hurts to go out in the sun afterward," Fehr said. "[As an athlete], I have to put on lots of sunscreen. That's really all you can do."  

About the Contributors
Jack Scioli, Staff Writer
Hi my name is Jack Scioli! I am a staff writer for Westside Wired this year. I am currently a freshman in high school and this is my first year on Wired....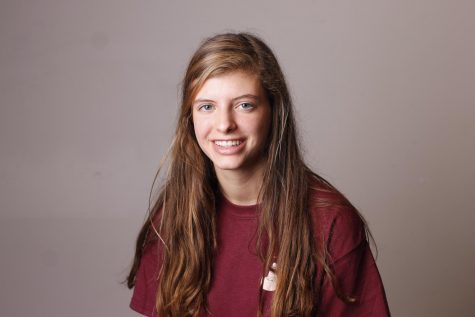 Lauren Kugler, Staff Writer
Hi my name is Lauren Kugler! I am a Staff Writer for Westside Wired this year. I am currently a sophomore and this is my second year on Wired. If you have...