Running Together: Unified Track Opens up Opportunities for Special Education Students
Westside offers many opportunities to help bridge the gap between general education students and special education students, Unified Track being one example of this. Unified Track is a competitive team for students with special needs. The athletes are partnered with general education students that practice as well as compete with them. Senior Lilly Bowman, a general education student, said she loves spending time with the team.
"I feel like it's a good way to get involved with different people in the school," Bowman said.
Gabby Kotas, a special education student as well as an active member on the team, participates in the long jump. Kotas describes how participating in Unified Track makes her feel.
"[Being a member of Unified Track makes me] happy," Kotas said.
The four special education athletes, partnered with five general education students, compete in many events. This includes the 100, the long jump, and the 4×1 relay. Social Studies teacher Amy Studts, the team sponsor, said she loves helping out with the team.
"If I have a rough day, this is fun," Studts said. "I get to have a good time, and laugh with the kids."
While the athletes enjoy running, Studts said she believes there is much more to the sport.
"It's really about having fun, working together, and building good relationships," Studts said.
Bowman said she agrees that being on the team is about more than just working out.
"I think [the special education students] like hanging out with friends and being with people that can do fun things with them," Bowman said.
The team has an upcoming metro-wide track meet at Omaha Bryan, if they have fast enough times and long enough jumps, they will compete at the state-wide track event at Burke High School on May 10.
About the Contributor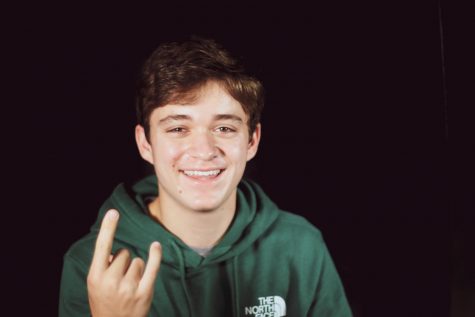 Benjamin Kutler, Wired Managing Editor
Hi, my name is Benjamin Kutler! I am a Managing Editor for Westside Wired this year. I am currently a junior and this is my third year on Wired. If you...