Grueling Practices, Competition Helps Wrestling Team Succeed
As the wrestling season begins to wind down, the wrestlers start to prepare for districts within the next couple weeks. The season started for the wrestling teams at the end of November and goes up to about the end of February for some. During the season they do what's called "hell week" which is when they do some extra conditioning and lifting. The wrestlers need maximum physical strength and need to be mentally strong in order to be successful. For freshman Cole Haberman, the mental game comes naturally.
"In wrestling, you have to believe that you're the best wrestler on the mat," said Haberman. "As soon as you believe you're not going to win or overcome adversities in the competition, you've already lost the match. You have to believe you're the best every time you step on the mat."
The team practices on weekdays and on the weekends. During the weekdays, practice begins at 3:45 and ends at 6. On the weekends they practice from 9 to 11 in the morning.
"The practices are very intense and hard work. We have live drills which challenge our teammates. Being Deuce Johnson's partner is hard but makes me a better wrestler," Haberman said.
The next wrestling meet is in Colombus and the team hopes to come home victorious.
About the Contributors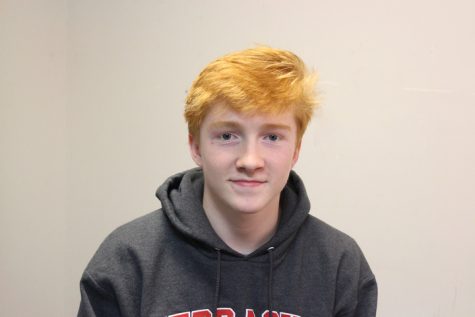 Tommy Connelly, Sports Journalism Staff Writer
Hi my name is Tommy Connelly! I am a staff writer for Sports Journalism this year. I am currently a freshman and this is my first year in Journalism. If...