Westside High School Nutrition Services Wins Westside Royalty Cup
The Westside Royalty Cup is an award given out monthly that is designed to recognize staff members, departments and schools who dedicate their hard work to make students feel like royalty. For the month of December, the Westside Royalty Cup was awarded to the Westside High School Nutrition team.
Westside Chef and Culinary Manager Craig Cannon said he is very proud of the work the team put in to win this award. 
"[The Nutrition team was] awarded the Royalty Cup in December and it was because of the things we were doing," Cannon said. "A lot of the students of staff like the food and the things we are doing and we are also now on Twitter. We are putting all of our specials on Twitter and it's really improved a lot of our serving numbers as well. We always pride ourselves in quality and variety and we are always trying to keep up with the changing times and we are always trying to give Westside students and staff the best that we possibly can."
As the chef, Cannon said he is involved with designing the daily menu.
"I try to have as much variety as possible and I obviously keep track of what sells the best and try to incorporate that into what is sold as well," Cannon said. "I'd say that the number one item is the monster bowl."
Cannon said that the nutrition services enjoy serving the students and staff of the high school.
"We have a great crew here, we love serving the students and staff and it's an honor and pleasure to serve everyday, we enjoy what we do."
One of the members of that crew is Kitchen Assistant Rania Hijazeen. Hijazeen said the biggest reason she thinks the team won the award is because they always try to positively impact students.
"We have a personal relationship with the students, everyone in the staff cares, we try to do our best food wise and at the same time when there is a shortage of employees we do our best to cover," said Hijazeen. "At the same time, we care about the kids themselves and I think this is the biggest reason we won the award, we try to do our best and brighten their days."
About the Writer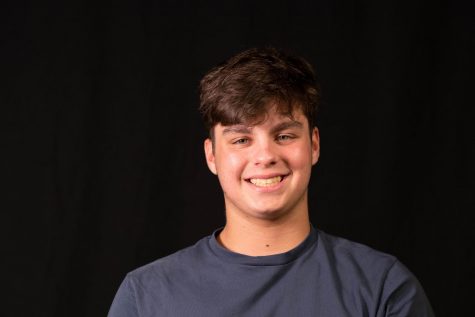 Jack Scioli, Wired Staff Writer
Hi my name is Jack Scioli! I am a staff writer for Westside Wired this year. I am currently a sophomore and this is my second year on Wired. If you have...