International Thespian Society Troupe 1602 makes history at Nebraska State Thespian Festival
On Jan. 5-7, Westside's International Thespian Society Troupe 1602 attended the annual Nebraska State Thespian Festival, informally known as STF. Over the course of these few days, ITS members competed in various categories to prove their skill as thespians. By the end, Troupe 1602 was able to bring home multiple awards and make history for Westside.
Theatre Director Jeremey Stoll said that ITS is like other honors-level organizations, just specifically tailored for students who demonstrate excellence in theatre.
"ITS stands for International Thespian Society, it is an honors society like [National Honor Society] or anything else, specifically for high school theatre students," Stoll said. "Every year we meet in January, 'we' being individual troupes from different high schools all over the state, we meet in downtown Omaha and it is three days of competitions, shows, workshops, masterclasses, just all things theatre for our high school students."
Westside thespians participated in a variety of events, and five were lucky enough to receive the highest award, a Superior rating.
"We had five Superior ratings," Stoll said. "We had two tech students that competed in scene design and costume design. That was Emma Gross, [who] won a Superior for costume design [and] Aiden Carmen won a Superior for scene design. Then Meg Parsonage, Ronald Jones, and Emma Gordon won Superiors in monologue acting."
When given the rank of Superior, Stoll said students are granted the opportunity to compete again at the international level.
"If [a student] is ranked as a Superior, that gives them the ability to go to the international festival this summer," Stoll said. "We are not going to ITF this summer. Although we're not traveling as a troupe to ITF, any of the students [who earned] Superiors have the ability to register and go individually, or with another Nebraska troupe."
Senior Aiden Carmen said that in order to compete at STF, students had to create a recorded digital submission as a prerequisite.
"I scored high enough in the recording rounds… I scored a 19.2, which put me into callbacks," Carmen said. "That's really all it means, Superiors get called back, [Superiors are] some of the best performances that they've seen, like models and designs."
At callbacks, Carmen said Superior winners had to compete in front of a panel of live judges.
"I had to bring all my stuff, like my presentation and scene design, with me to show them," Carmen said. "Then I had to re-explain that stuff to them in person. For performers, they had to show their performance again, but set-wise, it was just a presentation of what I built."
Other than bringing back five Superior ratings, Westside was able to make history with their very first State Thespian Officer, sophomore Sofia La Fata-Hornillos.
"[State officers] are in charge of all of the students in Nebraska, and you're supposed to be a really good advocate for them, so if they have issues with their administration, or things they want to implement or things they could do better on, they could talk to you about it," La Fata-Hornillos said.
In order to be elected as a state officer, La Fata-Hornillos said she had to attend a series of state-wide events.
"We have these state board meetings where all the schools go to them and work on planning things, like the festival and all these other things," La Fata-Hornillos said. "At the meetings you're supposed to show up so people know who you are, but also so you know what's going on. I went to all the meetings, and then we had one in December where there's an election."
Even with her experience, La Fata-Hornillos said she was apprehensive going into the election process.
"It was actually way faster and way more informal than I thought it was going to be," La Fata-Hornillos said. "They were like, 'Okay, here's the candidates, each one is going to stand up and give a 30-second speech and then we're all going to vote.' [I] was very apprehensive." 
Even after her speech, La Fata-Hornillos was worried about her chances at becoming one of the 4 officers.
"[There] were like eight people who ran, and I was the last name they announced too, so I was just sitting there [thinking] 'Oh no!'" La Fata-Hornillos said.
In the future, La Fata-Hornillos will have the opportunity to work with other ITS leaders at state board meetings, students from other Nebraska schools, and help plan events, such as next year's State Thespian Festival. On top of that, she has a chance to speak to state legislators on the importance of student theatre in March's upcoming Advocacy Day.
Your donation will support the student journalists of Omaha Westside High School. Your contribution will allow us to purchase equipment and cover our annual website hosting costs.
About the Contributor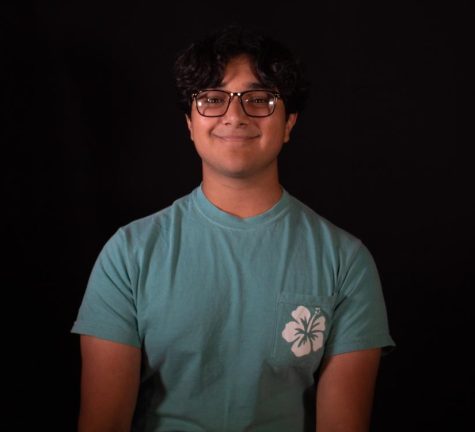 Areeb Siddiqui, Wired Co-Editor in Chief
Hey, my name is Areeb Siddiqui! I'm a Co-Editor-in-Chief for Westside Wired this year. I am currently a senior and this is my third year on Wired. A fun...