Next Year's Changes to the Parking System
Westside administration has confirmed that the staff and student parking lots will be switched in the 2022-2023 school year. Students will park in what is currently the staff parking lot, located in front of the school's main doors, while staff will be parking in the senior, or east lot.  
This change has been viewed negatively among the student body. Dean Bradley Metzler commented on the issue, saying that the reason for the change was student safety. 
"We'd like to maximize students coming in through [the main] doors in our secure entrance area," Metzler said. "We just view that as a great resource and we don't feel like we're maximizing that right now."
Metzler said the shift would also be more cost effective. 
"Right now, what we have is someone sitting [in front of the senior doors] throughout the entire day," Metzler said."What we envision next year is maybe having someone working in those doors at the very beginning of the day, who can then be moved to another part of the building to work on other things."
Junior Elaine Wiles, said she is concerned that the main lot will not support enough student parking spots next year.
"I feel like the front lot isn't nearly big enough for all of us," Wiles said. "We already have to use [the] overflow parking in senior lot, so how is the front parking going to be big enough?" 
To this, Metzler replied that much thought has gone into the decision, and he guarantees there will be enough spots for everyone. 
"We did a lot of research before we made this decision," Metzler said. "We don't want to inconvenience [either] our staff or our students too much. We know it'll be enough for staff for sure."
 Metzer also added that students would have access to the overflow parking surrounding the senior lot, but would still have to enter through the main entrance. Metzler said he hopes students will be open-minded to these changes.
"Change is hard on everybody," Metzler said. "These are things that we talked about as a team, and [we] really do put a lot of thought and effort into [these decisions.] The easiest way to justify our choice here, it's just there. Our decision is in the name of student safety and that will always be our number one priority."
Your donation will support the student journalists of Omaha Westside High School. Your contribution will allow us to purchase equipment and cover our annual website hosting costs.
About the Contributor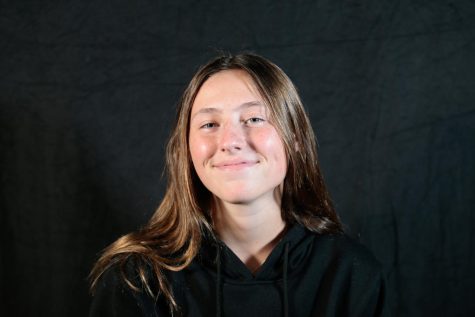 Rachel Dowd, Wired Managing Editor
Hey, my name is Rachel Dowd! I am a Managing Editor for Westside Wired this year. I am currently a junior and this is my third year on Wired. A fun fact...