Student-Teaching: French Club and Spanish National Honors Society
Over the past few months, both Westside High School's Spanish National Honors Society as well as French Club have been visiting elementary schools in the district and teaching their respective languages. 
However, this isn't just a chance for elementary students to learn and try new things. The programs also allow high school students involved in Spanish National Honors Society and French Club to try out and develop their own teaching skills. 
French instructor and club sponsor Anne Johnson said that the idea of high school students teaching their elementary counterparts was something that carried over from a prior teaching job.
"When I was [teaching] in Millard, we actually did something similar," Johnson said. "We did little mini-lessons at elementary schools, so I brought it here with me. I had a student write a proposal for a grant from a local organization, [and] she was awarded the grant money. That sort of kick-started the program, we were able to buy supplies and things like that."
Unfortunately, due to the ongoing COVID-19 pandemic, Johnson said that French Club's lessons have looked different compared to earlier years.
"Pre-COVID, we were able to do an entire six or seven week course with the elementary kids at the same elementary school," Johnson said. "We were at Oakdale for six consecutive weeks, one afternoon a week, and we did colors and numbers and animals. Post-COVID, we've only been able to go to one location and do one introductory-type lesson, which is what we did previous to spring break at Paddock Elementary, so I'm hoping to get back to that whole six week [program]."
Even with the shortened time-frame, Johnson said that these lessons have been going just as she hoped.
"[I have] heard from a couple of parents who said, 'My student came home and they were speaking French and they had so much fun and really loved it!'" Johnson said. "That's what we want from it, we want it to be an advocacy piece for us to plant that seed in the younger years that French exists here in the district, and when they get up to the middle school they can access it and start taking classes on the daily."
Junior Raya Ishak said both she and the elementary students enjoyed the opportunity that the French Club gave to them.
"I thought it was so fun, the kids were so interested in it," Ishak said. "I don't think elementary schools have a language program right now, so they were probably really fascinated by that."
Spanish instructor and Spanish National Honors Society sponsor Jenny Paskach said that Spanish National Honor Society's teaching lessons first started as an opportunity to teach elementary schoolers Spanish despite having the official program removed.
"
It's not just learning about the words for how to say colors and numbers, but it also is exposing them to different cultures and different places around the world.
— Jenny Paskach
"A couple of years ago they took Spanish out of the elementary schools," Paskach said. "The students in Spanish National Honors Society wanted to find a way to share their experience, because they had pretty fond memories of those Spanish classes."
Paskach said that this program has been a success at elementary schools.
"I think it's been very successful," Paskach said. "The staff at Sunset Hills Elementary, where we do our Spanish teaching and Spanish lessons, always are very grateful and very complimentary of our time there. They say the kids have a lot of fun, and it's amazing [that the] kids are like sponges, it's amazing how much stuff they remember."
In the coming years, Paskach said she hopes the program can continue and expand.
"I hope to continue doing it and I would love to see it expand a little bit as well," Paskach said. "It would be really, really cool if we could have kids get maybe a quarter of Spanish lessons after school, and then a quarter of French… and maybe a quarter of German if they get involved in it so that they have that experience in elementary school." 
Paskach said that having these expanded language learning opportunities could be pivotal for younger students.
"Elementary schoolers, like nine, ten years old, that's when they're the most curious about the world," Paskach said. "It's not just learning about the words for how to say colors and numbers, but it also is exposing them to different cultures and different places around the world. I think that's a super important and impactful time to do that in kids' lives."
Junior Laila Canaan Casasnovas said that this opportunity helped her learn that she enjoys working with children. 
"I really enjoyed teaching at Sunset," Casasnovas said. "I liked seeing the kids have fun and learn new things. It also taught me that I like working with kids."
Casanovas said she also believed learning about new languages and cultures is good for young kids.
"I hope to teach again, even if it's not at Sunset," Casasnovas said. "It was a good experience and I think it's beneficial for little kids to learn about different languages and cultures."
Your donation will support the student journalists of Omaha Westside High School. Your contribution will allow us to purchase equipment and cover our annual website hosting costs.
About the Contributors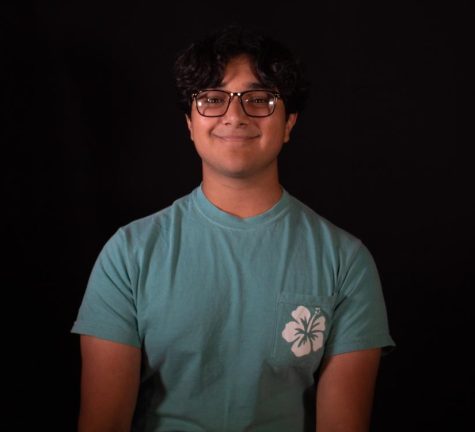 Areeb Siddiqui, Wired Co-Editor in Chief
Hey, my name is Areeb Siddiqui! I'm a Co-Editor-in-Chief for Westside Wired this year. I am currently a senior and this is my third year on Wired. A fun...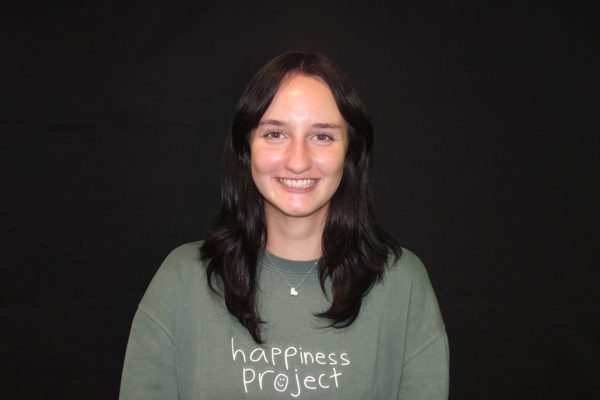 Sammy Marvin, Managing Editor
Howdy, my name is Sammy Marvin! I am a Managing Editor for Westside Wired. I am currently a senior and this is my fourth year on Wired. A fun fact about...