Westside Boys Golf Breaks School Record Twice in Two Weeks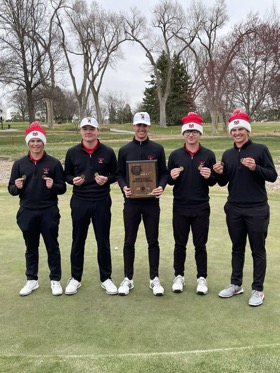 The Westside boys golf team has accomplished a feat little to no other programs have done before. Following a school record of 295 and a first place spot at the Fremont Invitational on April 15, the Warriors came out just six days later on April 21 and did it again with a 293 at the Columbus Invitational. Head coach Brett Froendt, whose in his last year coaching, felt it was a testament to the depth his group brings.
 "It tells a lot about the kids and the level of talent we have," Froendt said. "So it takes four guys to break a school record, not one. It takes a team and that's the exciting part and we're only halfway through the season. We're not chasing scoring records, but we are chasing wins. We want to be at our best at the end."
The Warriors broke an 18-year-long record dating back to the teams 298 in the 2004 Class A State Tournament. Coach Froendt, who has been coaching golf at Westside since 2000, spoke on the perspective of capturing this record.
"We were seven under as a team through the first seven holes. So, certainly we really slipped a long way but still really proud," Froendt said. "It was exciting to best our score, but it was the second time that we've actually really worked hard on making sure the mental aspect of our game was sharp, and we got to keep trying to duplicate that in the meets to come."
Jack Davis, who took home individual first place at Columbus with a 70, spoke on how impressive it is to beat the scoring record twice.
"Honestly it feels great, but I think it's just a testament to how special this team is and can be in the future," Davis said. "We have a great group of guys, and we're looking to do it for the third time here, coming up."
Golf, unlike many other sports, has a strong emphasis on the mental and techinal pieces to a player's game. Coach Froendt spoke on how these pieces were in play during both of the tournaments.
"We had a great day to play," Froendt said. "We talked about the mistakes we made earlier and how we fix them. And it's not about the golf swing, it's about the technical parts of the golf swing. It's about where you put the ball. It's just like in pool. When you make a shot, you want to make sure your cue ball is set up for the next shot, right? Well, in golf, it's kind of the same way you want to make sure your approach shots or if you miss shots, they're in the right spot and through in the right spot, you can still score and we did that second time successfully."
The chemistry that comes with such a deep Westside team has been a recurring theme for the group throughout the season so far. Davis, who transferred from Papillion-La Vista at the start of the school year, expressed how close he has gotten with his new teammates in such a short time.
"Not only the depth and ability of the players themselves, I feel our camaraderie is unrivaled, Davis said. "All of us have known each other previously. This isn't a new thing for all of us, but I think just feeding off each other, pushing each other has been paramount to our success so far."
Going ahead into the back half of the season, Davis feels that him and his teammates are focusing on what can get them to their best by the time of the state tournament in late May.
"Picking up another win or two would be nice but I think it's more of just finding ourselves," Davis said. "[Creighton] Prep has gotten the best of us a couple times, but we're looking to get one-percent better as coach Froendt tells us to do and see if the little things can add up when it comes down to state."
    There's a lot to be excited about for the Westside golf team this season. Their next event is the Capitol City Golf Invite today, Thursday April 28.
Your donation will support the student journalists of Omaha Westside High School. Your contribution will allow us to purchase equipment and cover our annual website hosting costs.
About the Contributor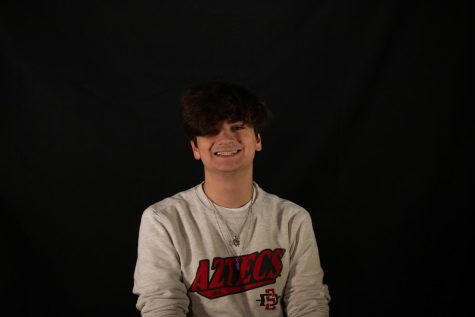 Ben Kaufman, Sports J Writer
Hi, my name is Ben Kaufman! I'm a writer for Sports Journalism this year. I'm a junior and this is my second year in Sports Journalism. If you have any...