Westside Boys Basketball Take Home Two Wins in Weekend of Excitement
The 2021-22 Westside boys varsity basketball team has improved their season record to 21-1 after beating No. 4 Omaha Central and dominating Grand Island in the Heartland Hoops Classic.
The Warriors began preparing to face the Eagles after a decisive 90-58 win over Bellevue East. With nearly a week to practice, it's no surprise that Westside was dialed in and ready to play at tip-off. Omaha Central turned the tables on a normally high-scoring Westside team when they started using a well-maintained zone defense, making it harder for the Warriors to find an opening and make shots.
"Credit to them, they definitely watched our film because they played pretty well, defended and took away our key players," said sophomore Caleb Benning,
Teams like Millard West have tried to play a zone defense against Westside in the past, and in those games the Warriors were able to easily make two-and-three-point baskets, giving them a large lead. The difference with Omaha Central is that their zone defense was much more intense and offered much less openings to the basket.
"They're really long and active in their zone," head coach Jim Simons said. "I thought we had a hard time seeing some openings that were there. We seemed a little tight early on, and we took more impulse shots than we have probably in the entire season combined."
Despite working against a tough defense, the Warriors managed to stay ahead until the third quarter. With the Eagles ahead 55-48 going into the fourth quarter, Westside knew they'd have to work hard until the last second and make every point count. They were able to hold Omaha Central to only 14 points, while scoring their own 25 points, finishing the game with a 73-69 win over the No. 4 Eagles.
"We have to keep pushing hard in practice and keep going full time," Benning said. "We beat Bellevue West, we beat Millard North, we beat Central, we beat Creighton Prep. This was our toughest game since Bellevue West in the Metro championship."
After the win Friday night, the Warriors prepared to make the two-hour drive to Grand Island on Saturday to compete in the Heartland Hoops Classic for the second year in a row. Despite a tiring game the previous night, fatigue wasn't a concern for the Warriors.
"These kids play so much basketball over the summer so the back-to-back wasn't a huge concern," said Simons. "This is where our depth really helps us. We're playing nine guys consistently; nine guys last night and nine guys tonight and that helps us a lot."
Grand Island attempted to use Omaha Central's zone defense tactic against the Warriors, but Westside saw that coming and was able to easily put on a strong offense.
"Early on in the game, Central played that 2-3 zone and that was a lot of pressure for us," senior Chandler Meeks recalled. "Today, we knew Grand Island was a predominantly zone team. We worked on some new things today in practice and that got us rolling. We saw opportunities today that we didn't see last night."
Although the Islander's zone defense wasn't a concern for Westside, Grand Island's star player Isaac Traudt was at the top of his game. The University of Virginia commit has consistently led Class A in points per game with an average of 23.8, and is proving to be the most highly recruited player in the state. 
"Reggie Thomas had the primary responsibility on Traudt," Simons explained. "Reggie is such a versatile, hard-nose defender. We played Central last night with Jay Dawson and Issac Traudt today, two of the best players in the state. We're not going to cut them down. We just want to make it tough on them and make them earn everything. I thought we did a good job of making Isaac earn everything he got."
Thomas and the rest of the Warriors were able to hold Traudt to only 16 points, resulting in one of his lowest scoring games this season.
"That's what Reggie does," Meeks said. "If it's a bigger guy like Jay Dawson, he uses his strength and takes care of business. Traudt did a pretty good job tonight. We didn't want him to have any help so we put as much pressure on him as we could. Reggie handled him well."
The Warriors were able to use their depth and knowledge of the game to dominate the Islanders and come out with a 67-46 win. Westside only has two games left of the regular season. They'll face No. 5 Gretna on Thursday, Feb. 17 at Gretna. That game has potential to be one of Westside's biggest games of the season because of the predicted large crowds. It's expected that Westside and Gretna fans will have a lot of back-and-forth because of recent history between the two schools. The Warriors are staying focused on what really matters: playing hard and getting the job done on the basketball court.
"We can't win a state championship this week," said Simons. "We can't win a district championship this week. There are steps you can take that allow you to put yourself in the best position to play your best when it counts the most. We want to maximize and max out when we get to March. If we do that and we play and swing away and somebody beats us then we'll shake their hand. We can't get worried about what's three or four weeks down the road. We just have to worry about tomorrow. If we're a little better tomorrow than we were today, then that's a step in the right direction."
The Warriors will try to extend their 20-game win streak at Gretna. The final regular season home game against Millard South will double as senior night. It takes place Saturday, Feb. 19 at 5:15 p.m. That game will be broadcasted live on westsidewired.net with a pregame show starting at 5:00 p.m.
Your donation will support the student journalists of Omaha Westside High School. Your contribution will allow us to purchase equipment and cover our annual website hosting costs.
About the Contributors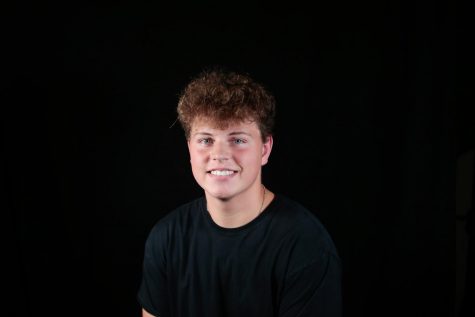 Carter Jankovich, Sports J Writer
Hi, my name is Carter Jankovich! I'm a writer for Sports Journalism this year. I'm a senior and this is my second year in Sports Journalism. If you have...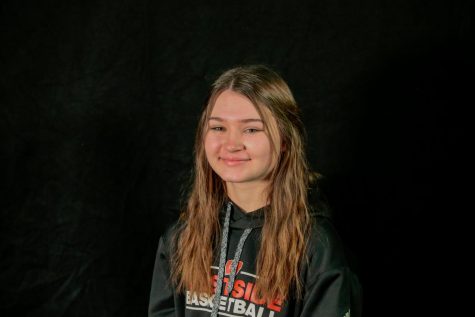 Zoe Gillespie, Sports Photographer
Hi, my name is Zoe Gillespie! I'm a sports photographer for Sports Journalism this year. I'm a junior and this is my third year in Sports Journalism. If...