Westside Announces New Mascot to Spur District Pride
A Tweet from Superintendent Dr. Lucas teased the possibility that there might be a new Warrior mascot and, at the boy's varsity basketball game against Creighton Prep on Jan. 21, the new mascot was revealed. 
Before the reveal, most students were unaware of the prospect of a new mascot. Red Shield member Ellie Anglim said she didn't know much about the mascot, but that it will be a fun addition to the student section that Red Shield leads. 
"I think from a Red Shield perspective I think it [will] help get the crowd excited and have a more fun student section," Anglim said.  "I remember having a mascot in the past, and that was super fun, so I definitely think a new mascot [will] help and be fun."
Westside High School's Athletic Director Thomas Kerkman said that the mascot will inspire district pride. 
"I believe part of what inspired this decision was the old mascot," Kerkman said. "It was deflating all the time and just wasn't very usable. So Terry Hanna and some others led the push for a new mascot. Overall, I think this will help the community as a whole to have a level of connection and involvement with this mascot, from the elementary level all the way to the high school level."
Westside Community Schools Foundation Development Director Terry Hanna said that the inspiration for the new mascot came from the fact that Westside used to have a physical mascot, which they found in old yearbooks.
"Mike Lucas and myself were going through some old yearbooks and we saw old pictures with people dressed up as the Warriors mascot," Hanna said. "However, the district has never really had a dedicated mascot who goes all around the district. We saw this and recognized it as an opportunity to bring more district spirit."
Hanna said that the mascot was professionally designed and that a lot of thought went into the final design.
"To get this done, we partnered with a company that has designed many college mascots, and worked with them to create a professionally designed suit for our mascot," Hanna said. "This has been in the works for about 4-5 months, and we are really excited about it. I definitely think it will help bring our district together and spread district spirit."
After the reveal, sophomore Emily Jasa discussed how she felt about the mascot reveal during the third quarter break of the game. 
"It was a little confusing at first because no one really knew what was going on," Jasa said. "It just felt like they were trying to cram a lot of cool stuff into the game to impress people so it kind of lost its effect. Overall though, I do think that the new mascot is a cool new thing we have."
Your donation will support the student journalists of Omaha Westside High School. Your contribution will allow us to purchase equipment and cover our annual website hosting costs.
About the Contributors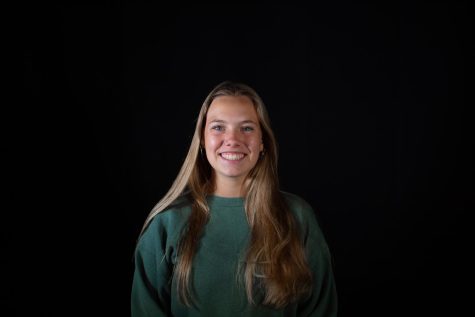 Aubrey LeClair, Wired Staff Writer
Hi, my name is Aubrey LeClair! I am a staff writer for Westside Wired this year. I am currently a junior and this is my third year on Wired. A fun fact...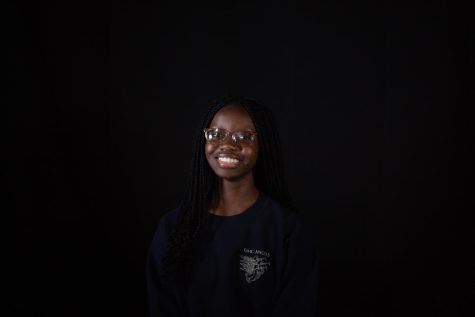 Tanatswa Chivero, Wired Managing Editor
Hello, my name is Tanatswa Chivero! I am a managing editor for Westside Wired this year. I am currently a junior, and this is my third year on Wired. A...